Design U.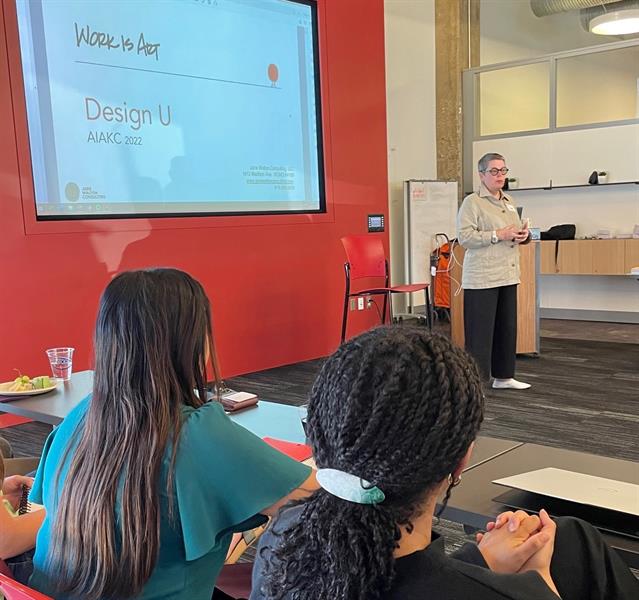 DESIGN U. 2022 will equip you with the key concepts and strategies to build your competence and your confidence as you navigate your career. This three-part series for early career professionals is organized around the 'trifecta' of lifelong career success in architecture – career design, project team design, and firm design. Jane Walton, business consultant, author, speaker and thinker shares her insights from working with architecture firms around the country for the past twenty years. She'll introduce stories of successes and common pitfalls to avoid so you can manage your career with aplomb. These are three sessions you won't want to miss! Sessions build on each other so attendance at all three is encouraged.
This series is only available to AIA Kansas City Members & NOMA-KC Members.
This program is made possible by a grant from Victor, the CNA Insurance Companies, and the AIA Trust, providers of the AIA Trust Professional Liability, Business Owners, and Cyber Liability Insurance Programs.