Strategic Initiatives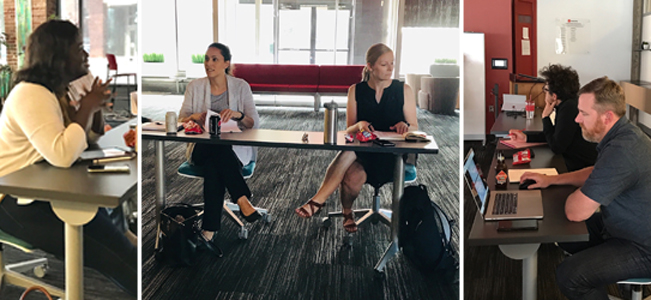 In early 2021, AIA Kansas City's Board of Directors challenged some Pillars Leadership Program graduates to begin identifying potential disruptors to the architecture profession. While there were many to consider, it became apparent that several were being driven by or accelerated by the ongoing pandemic, and our collective response would be a critical opportunity. Rather than react as the world moves forward, we proposed to clarify impacts, ask questions, and devise proactive suggestions to lead the transformation. Three primary, overarching impacts were identified: technological advances and accessibility, design process and workflows, and people-focused leadership.
From these meetings the first Strategic Action Initiative Charter was identified:

A HEALTHY DIVERGENCE
CREATING MORE WITH LESS THROUGH A WELL-BEING LENS

Why?
What is more relevant and critical than ensuring our response to a world-wide pandemic is a mindful shift in our practice? With a current societal emphasis on the importance of mental health, we must be intentional about how we move forward while ensuring the individual and their mental wellness are a priority. Focusing on mental wellness is the right thing to do, but further discovery of these topics will also build a business case to show the immense benefits and profitability to be gained.
Architects are burning out, the delivery process is inefficient, we are losing or stand to lose ground to other fields, and there's new technology that is uprooting normal processes. Current disruptions must be leveraged to create more meaningful, balanced careers while delivering higher quality services faster using the benefits of technology, being more transparent, and reassessing how we work to create more humane, healthy workplaces and careers. An energized, prepared workforce is critical to solve the problems that our cities, society, organizations, and individuals are facing.