Licensure
AIA Kansas City is committed to advising and assisting aspiring architects navigate the path to licensure. If you are just starting your journey, please see the helpful links below. Don't hesitate to contact your local Architect Licensing Advisor, Amy Tonyes, with any questions. Here are some helpful links to get you started.
Destination: Architect: Planning for your Professional Road Trip
Destination: Architect: Getting it Done
Getting started with NCARB
Participate in an Architectural Experience Program
Take the Architect Registration Exam

Architect Registration Exam (ARE)
AIA Kansas City continues to provide support for interns who are preparing to or have already embarked on the journey to licensure. Hard copies of study materials are available for AIA members to check out for two weeks at a time. Other support includes registered practicing professional instructed study sessions. These study sessions are open to AIA Associate members.

ARE Resources
NCARB ARE Study Guides
ARE Community
ARE 4.0 Video Prep Series

ARE Success Teams
This program teams up individuals preparing to start the examination, and helps future architects overcome testing challenges through a supportive, small group setting. Applications for ARE Success Teams go out each December.
---
Licensure Matters:
Ashlee Burleson deck, AIA

Licensure Matters is a monthly series where we feature newly licensed members in an effort to inspire those currently on their journey. If you're newly licensed and want to be a part of the conversation email amy@aiakc.org.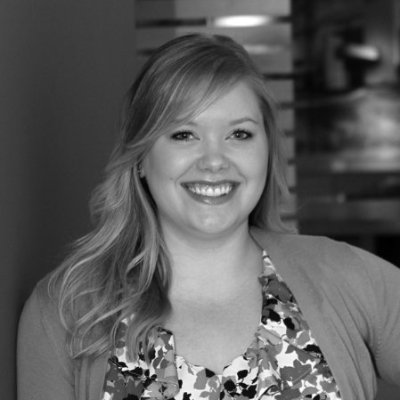 How long did it take for you to complete your experience and all of the divisions of the exam?
It took me 4 years to complete my IDP, including about a year of credits I earned while in school/internship, and 3 years of professional work. I completed all 7 exams in about a year and a half.
What was your study/test taking strategy?It took me a little while to establish a strategy. I never had motivation to start studying until I scheduled my exam, so that became step 1. Step 2 was to gather all of the information I thought I needed to study, the NCARB guide and recommended resources. I usually gave myself about 6 weeks to study, and created a study plan for each day based on all the information I wanted to cover.
How did you stay motivated?
Scheduling (and paying for) the exam was my biggest motivation to get to work. Having the study plan outline helped to keep me on track. It broke down the material into manageable milestones I could focus on instead of having no intermediate goals to shoot for and cramming at the end.
Why was earning a license important to you?
For me, earning my license was the keystone on the past 12 years of education, and experience. I'm not a half-way kind of person. I set a goal for myself when I started architecture school that if I was going to do this, I was going to do the whole thing. Not earning my license was never in my cards.
What advice do you have for others going through the process?
If you're waiting for the right time or the best time to take the exams, you will never take them. Just rip off the band aid, and schedule one. Forget about 7 (or 6) exams, and think about them one at a time. Each one you pass puts you one step closer to the end goal. Don't give up!
How did your firm support your journey?
My firm maintained a library of study material, provided time off to take exams, reimbursed for passed exam divisions, and gave a bonus when all exam divisions were passed.
How does your hometown inform/influence your creative process?
I always know that I am close to home when I start to see limestone buildings with metal roofs. I grew up in Round Rock, Texas just outside of Austin. There is a vernacular in Central Texas you can feel, just like the vernacular of Charleston, or New Orleans. The history of the architecture in the area, locally available materials, climate, vegetation, site surroundings, etc. are all elements that define a place. My creative process has always been influenced by understanding and using those elements that define a place to inform the architecture, and to design spaces that fit into the fabric of the local community.