Licensure
AIA Kansas City is committed to advising and assisting aspiring architects navigate the path to licensure. If you are just starting your journey, please see the helpful links below. Don't hesitate to contact your local Architect Licensing Advisor, Amy Tonyes, with any questions. Here are some helpful links to get you started.
The Basics
Establishing Your NCARB Record
Start the AXP
Start ARE 5.0
Get Licensed
---

Architect Registration Exam (ARE)
AIA Kansas City provides support for Associates who are preparing to, or have already, embarked on the journey to licensure. Hard copies of study materials are available for Associate members to check-out for two weeks at a time. The chapter has prep material from Brightwood and PPI and a wealth of additional resource materials available. In addition, study sessions for all six divisions of the ARE are held throughout the year and are led by recently licensed members and local engineering experts. These study sessions are open to AIA Kansas City members.
---

ARE Resources
Join the ARE 5.0 Community
NCARB ARE 5.0 Video Prep Series
Pass the ARE
---

ARE Success Teams
This program teams up individuals preparing to start the examination, and helps future architects overcome testing challenges through a supportive, small group setting. Applications for ARE Success Teams go out each December. You must be an AIA
Kansas City member to participate
---
Licensure Matters:
Patrick Carpenter, AIA

Licensure Matters is a monthly series where we feature newly licensed members in an effort to inspire those currently on their journey. If you're newly licensed and want to be a part of the conversation email amy@aiakc.org.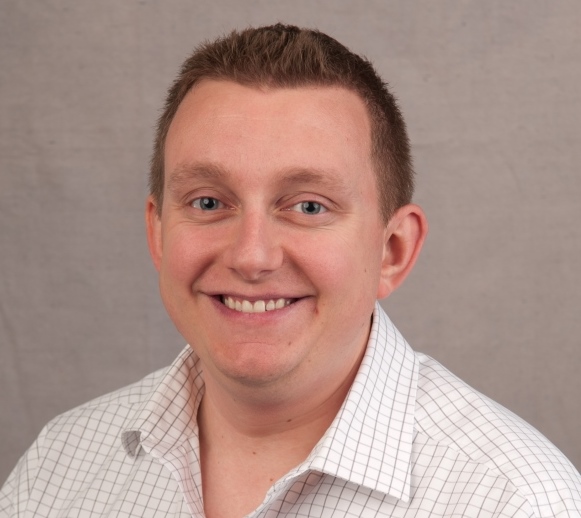 How long did it take for you to complete your experience and all of the divisions of the exam?
It took me 4 years to complete my experience and 14 months to complete all the exams.

What was your study/test taking strategy?
Consistency. I tried to study a little bit but pretty often.

How did you stay motivated?
Staying positive. I knew I wouldn't pass them all the first time, but the study group helped to keep me looking forward to the next exam.
Why was earning a license important to you?
I knew studying for the exams would teach me a great deal and make me more valuable to my firm. I knew it would be helpful when working with other disciplines.

What advice do you have for others going through the process?
Just stay positive and keep going. If you try hard you will definitely make some progress. One year will go by and you will be amazed at what you have accomplished.

How did your firm support your journey?
TK Architects provided a lot of study materials, paid time off to take the exams and has Structural and MEP engineers that were always willing to help explain unfamiliar building systems. I am very thankful for having those people in my office!
Anything else you'd like to share?
I was very lucky to have friends and an understanding girlfriend that would support my late night of studying