Licensure
AIA Kansas City is committed to advising and assisting aspiring architects navigate the path to licensure. If you are just starting your journey, please see the helpful links below. Don't hesitate to contact your local Architect Licensing Advisor, Amy Tonyes, with any questions. Here are some helpful links to get you started.
Destination: Architect: Planning for your Professional Road Trip
Destination: Architect: Getting it Done
Getting started with NCARB
Participate in an Architectural Experience Program
Take the Architect Registration Exam

Architect Registration Exam (ARE)
AIA Kansas City continues to provide support for interns who are preparing to or have already embarked on the journey to licensure. Hard copies of study materials are available for AIA members to check out for two weeks at a time. Other support includes registered practicing professional instructed study sessions. These study sessions are open to AIA Associate members.

ARE Resources
NCARB ARE Study Guides
ARE Community
ARE 4.0 Video Prep Series

ARE Success Teams
This program teams up individuals preparing to start the examination, and helps future architects overcome testing challenges through a supportive, small group setting. Applications for ARE Success Teams go out each December.
---
Licensure Matters:
Patrick Bayer, AIA

Licensure Matters is a monthly series where we feature newly licensed members in an effort to inspire those currently on their journey. If you're newly licensed and want to be a part of the conversation email amy@aiakc.org.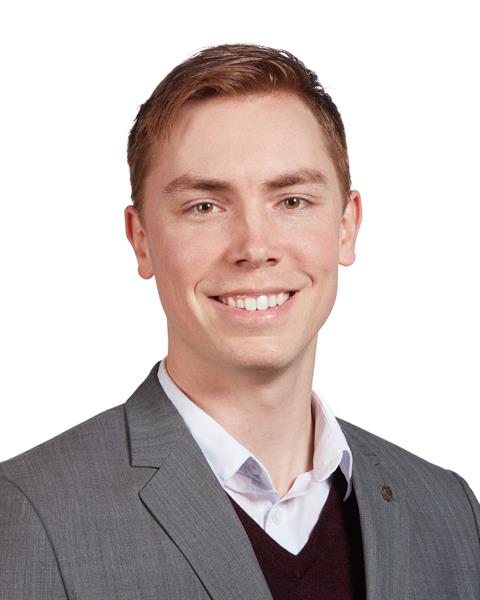 How long did it take for you to complete your experience and all of the divisions of the exam?
It took me two years and 10 months after graduation to finish everything. The experience gained from the internships I had during college gave me a head-start, and I would encourage all architecture students to pursue these opportunities. The exam itself took almost exactly one year, which I found to be a comfortable pace.

What was your study/test taking strategy?
I followed the 4.0 / 5.0 transition schedule to minimize the number of exams I needed to pass, and worked through them in the suggested order. I would study about two to four weeks for each exam through a mixture of audio guides, practice exams and Ballast/Kaplan material.

How did you stay motivated?
Thankfully I had plenty of support from my fiancée, friends, coworkers and family. I gained more momentum with each exam I passed and whenever I began to wear thin, envisioning that pristine rubber stamp with my name on it helped me push forward.

Why was earning a license important to you?
Licensure is important for a number of reasons. On one hand, formal and legal recognition as an architect allows me to contribute in the fullest way to the clients and project teams I'm working with. On the other hand, it was a dream realized. I've wanted to be an architect for the entirety of my adult life and the joy and pride I felt when first receiving the news is indescribable.

What advice do you have for others going through the process?
Support networks exist for a reason, and you should take advantage of them whenever possible, whether they're in your office or through our local AIA KC chapter. By tapping into these channels you're not only building your knowledge of your profession, you're also fostering stronger relationships with the people in your practice and the broader Kansas City design community.

How did your firm support your journey?
Populous is incredibly supportive when it comes to professional development. They cover all exam expenses and provide study materials, time off to study and mentorship systems to all those in pursuit of licensure. The firm also awards you a bonus once all exams are passed, and while licensure doesn't guarantee promotion it is one of the more prominent factors in the selection process.
What do you, as an architect, bring to your community? What makes you essential?
As architects, we're uniquely positioned to advocate for people in our community which will be affected by our projects. We design the stages on which our neighbors live their lives, and that stage should be wonderful! Good architecture is a catalyst for creating the type of society and culture we would like to live in. Great architecture connects people with the most serene and powerful phenomena in nature, which is something I strive to bring to each of the projects I'm involved in.