Licensure
AIA Kansas City is committed to advising and assisting aspiring architects navigate the path to licensure. If you are just starting your journey, please see the helpful links below. Don't hesitate to contact your local Architect Licensing Advisor, Amy Tonyes, with any questions. Here are some helpful links to get you started.
The Basics
Establishing Your NCARB Record
Start the AXP
Start ARE 5.0
Get Licensed
---

Architect Registration Exam (ARE)
AIA Kansas City provides support for Associates who are preparing to, or have already, embarked on the journey to licensure. Hard copies of study materials are available for Associate members to check-out for two weeks at a time. The chapter has prep material from Brightwood and PPI and a wealth of additional resource materials available. In addition, study sessions for all six divisions of the ARE are held throughout the year and are led by recently licensed members and local engineering experts. These study sessions are open to AIA Kansas City members.
---

ARE Resources
Join the ARE 5.0 Community
NCARB ARE 5.0 Video Prep Series
Pass the ARE
---

ARE Success Teams
This program teams up individuals preparing to start the examination, and helps future architects overcome testing challenges through a supportive, small group setting. Applications for ARE Success Teams go out each December. You must be an AIA
Kansas City member to participate
---
Licensure Matters:
Emma Castro, AIA

Licensure Matters is a monthly series where we feature newly licensed members in an effort to inspire those currently on their journey. If you're newly licensed and want to be a part of the conversation email amy@aiakc.org.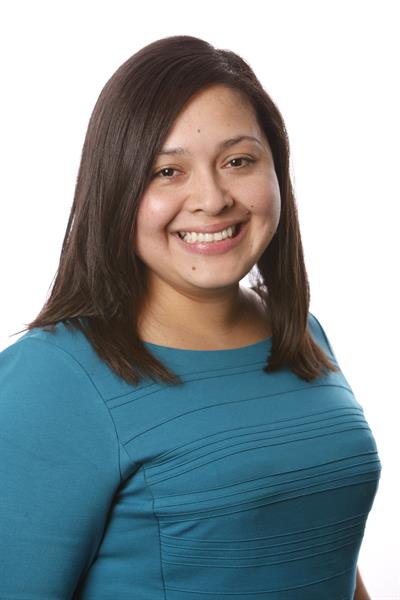 How long did it take for you to complete your experience and all of the divisions of the exam?A little over eight years. It was a long time span that was packed with the emotional rollercoaster of a terrible economic recession.
What was your study/test taking strategy?
The studying/testing strategy was not much of a focus in my registration path – for me having a completion and survival plan was more important to get me going. I made simple rules that I would abide by, and those were:
Keep trying until you are done! Giving up was simply not an option.
Stick to your schedule! Do not reschedule tests unless there is a real emergency. Deadlines will come and go, but your registration is your personal project, so be your best advocate and talk to your PM's and PA's (they were there too at some point!)
Keep yourself surrounded by positive people and by those who are willing to share their knowledge with you. I do not care who you are and how smart you could be; you are a better person by channeling good vibes and being open to comments and admitting you still have so much more to learn from others.
Remind yourself that a F-A-I-L is never going to show up in your registration credentials. You are human and failing does not define you!
How did you stay motivated?
Refer to cardinal rule number 3 from above! Mentors, study buddies, friends and family were the best supporting system. At the end, they all felt like they passed the tests with me and earned an architecture license too!
Why was earning a license important to you?
I've always believed that one should always complete a task or a project that he or she starts. For me, becoming an architect was a project I began the moment I enrolled into college, and I was determined to complete the cycle. I wanted to be free to say out loud (and proudly) that I was an architect.

What advice do you have for others going through the process?
Keep showing up! This is only a portion of your career that you'll look back at with a weird combo of nostalgia and pride. You will build tremendous endurance by going through this process. Complete the project and give yourself the luxury of calling yourself an architect.

How did your firm support you?
Populous was extremely helpful. The firm provided great study materials, then they paid for testing up to two times, in case you failed the first time around, and you were given hours to study or take exams without using your PTO. With that kind of support, it is impossible to not pursue a license.
Anything else you'd like to share?
Having a study system in place with some of my friends and coworkers kept me accountable and motivated. In addition, running after studying kept me sane, and allowed me to feel some sort of balance in the middle of all the testing madness.

What do you think is the biggest challenge that the profession currently faces?
The lack of diversity across the board. We need more women in leadership roles and staying in the profession for longer careers. In addition, we need to support the underrepresented ethnicities by proving more scholarships that encourage them to enroll in architecture. This is a very cost-prohibitive degree, and their presence is affected from the get-go. If both of these groups make it into the big meeting rooms, we can only have a more informed and healthier architectural profession.