Licensure
AIA Kansas City is committed to advising and assisting aspiring architects navigate the path to licensure. If you are just starting your journey, please see the helpful links below. Don't hesitate to contact your local Architect Licensing Advisor, Amy Tonyes, with any questions. Here are some helpful links to get you started.
The Basics
Establishing Your NCARB Record
Start the AXP
Start ARE 5.0
Get Licensed
---

Architect Registration Exam (ARE)
AIA Kansas City provides support for Associates who are preparing to, or have already, embarked on the journey to licensure. Hard copies of study materials are available for Associate members to check-out for two weeks at a time. The chapter has prep material from Brightwood and PPI and a wealth of additional resource materials available. In addition, study sessions for all six divisions of the ARE are held throughout the year and are led by recently licensed members and local engineering experts. These study sessions are open to AIA Kansas City members.
---

ARE Resources
Join the ARE 5.0 Community
NCARB ARE 5.0 Video Prep Series
Pass the ARE
---

ARE Success Teams
This program teams up individuals preparing to start the examination, and helps future architects overcome testing challenges through a supportive, small group setting. Applications for ARE Success Teams go out each December. You must be an AIA
Kansas City member to participate
---
Licensure Matters:
Matthew LaBreche, AIA

Licensure Matters is a monthly series where we feature newly licensed members in an effort to inspire those currently on their journey. If you're newly licensed and want to be a part of the conversation email amy@aiakc.org.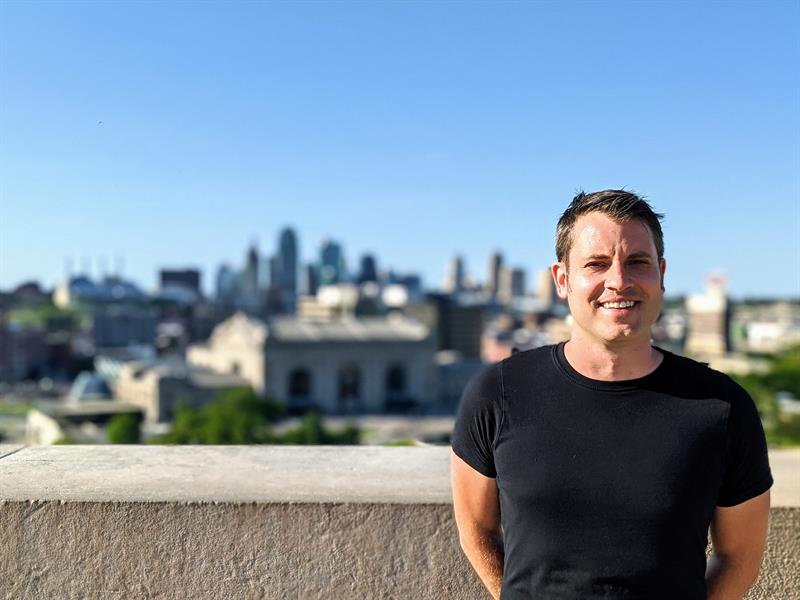 How long did it take for you to complete your experience and all of the divisions of the exam?
There's multiple answers here, and the most direct answer is about 22 months. If you include the time since I graduated from Kansas State University at the end of 2008, then it's taken 12 years. At that time it was a very linear process where one achievement had to be accomplished before another could begin (the order being degree, experience and finally exams). After NCARB rearranged all that to include simultaneous progression, I waited to take the ARE 5.0 instead of getting tangled in which exam counted towards a specific new exam. When 5.0 was launched, I took the "first" exam, Practice Management, and failed. I decided to focus on AXP experience hours and waited another year before trying again with the exams. If you look at the data, I generally fit the average age at becoming licensed among architects; although the total number of years is 5.8 after graduation (simultaneously).
What was your study/test taking strategy?
The entire reason I joined AIA Kansas City was to become involved in the ARE Success Group. I decided the time was now, joined AIA ARE Success group and began a long journey to the finish line. That was my first prime strategy and it was a great group with Kirsten, Chris and Ariel. I feel like we absolutely narrowed focus and collectively achieved our goals. Other strategies involved studying at many different locations (public library, coffee shop, etc.); Saturday morning exams only, taking the night off before a scheduled exam, taking weeklong(s) breaks after exams, and keeping a record of everything (including study hours). For example, I spent over 112 hours preparing for Project Planning and Design.
How did you stay motivated?
Motivation is critical. At the beginning of each division, I'd have a date with my calendar and plan the entire study session for each and every day within a 6-8 week range. This included assessing all my resources and making a realistic guideline for the number of chapters read per day, amount of hours on videos watched, or reading the all the AIA contract documents. I recorded all my hours spent studying and soon developed an efficient and duplicatable system for each sequential exam.
Why was earning a license important to you?
Being a Registered Architect is important because it completes the goal I set long ago. I made a very conscious decision to, first of all, major in architecture; and, second of all, fulfill the requirements. It's really that simple; I completed my intentions.

What advice do you have for others going through the process?
My advice is to others to accept, recognize and realize that life is going to happen. The path to license for me involved several setbacks, including the Great Recession, a death in the family, employment changes, and the like. Once I realized my ability to forge forward, then it's merely a mission with purpose.
How did your firm support you?
I don't want to say I wasn't supported because of the amazing opportunity I've had to work and be encouraged by the people I have around me, but my journey is mine because I paid for the cost of all exams/retake and never took time from work to study or take the actual exam. This accomplishment is mine and now the real work begins with me. At the same time, I wouldn't have been able to AXP if it weren't for my firm so I don't want to skew the dynamic. I'm excited to get started. It's onward and upward.

What do you, as an architect, bring to your community? What makes you essential?

I'll answer by referring to the book Professional Practice: A Guide to Turning Designs into Buildings by Paul Segal, FAIA. In the first chapter, he describes "Richard Swett, a former ambassador to Denmark and former congressman from New Hampshire, the only architect to serve in the U.S. Congress in the twentieth century, believes that architectural training and experience are the best preparation you can have for solving a wide range of society's problems - not just for building things." The author further explains his agreement by stating architects learn:
To educate themselves quickly to solve new problems and to analyze a great deal of data
To create ideas that synthesize the information, often using other seemingly unrelated arts or technologies
To communicate those ideas verbally and graphically into an action
To figure out the best process for implementing ideas
To get it done, as conceived, often utilizing entities who have conflicting interests.
This logic makes me essential and our profession fundamental. Currently, we're facing many challenges including COVID-19, climate change, mass shootings, racial injustice, economic improporation and an aging infrastructure (to name a few). Architects have the innate capacity to solve many of these problems and I have full faith in our profession's future moving forward.