Licensure
AIA Kansas City is committed to advising and assisting aspiring architects navigate the path to licensure. If you are just starting your journey, please see the helpful links below. Don't hesitate to contact your local Architect Licensing Advisor, Amy Tonyes, with any questions. Here are some helpful links to get you started.
The Basics
Establishing Your NCARB Record
Start the AXP
Start ARE 5.0
Get Licensed
---

Architect Registration Exam (ARE)
AIA Kansas City provides support for Associates who are preparing to, or have already, embarked on the journey to licensure. Hard copies of study materials are available for Associate members to check-out for two weeks at a time. The chapter has prep material from Brightwood and PPI and a wealth of additional resource materials available. In addition, study sessions for all six divisions of the ARE are held throughout the year and are led by recently licensed members and local engineering experts. These study sessions are open to AIA Kansas City members.
---

ARE Resources
Join the ARE 5.0 Community
NCARB ARE 5.0 Video Prep Series
Pass the ARE
---

ARE Success Teams
This program teams up individuals preparing to start the examination, and helps future architects overcome testing challenges through a supportive, small group setting. Applications for ARE Success Teams go out each December. You must be an AIA
Kansas City member to participate
---
Licensure Matters:
EddY tavio, AIA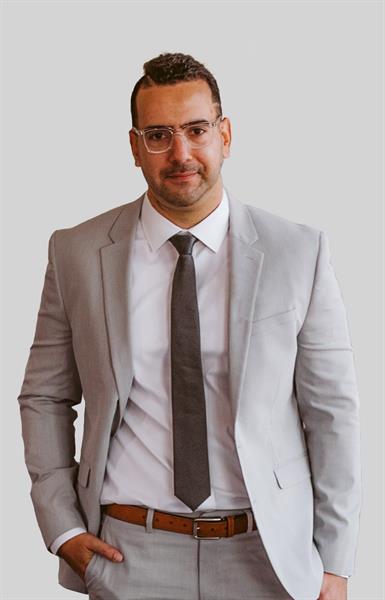 Licensure Matters is a monthly series where we feature newly licensed members in an effort to inspire those currently on their journey. If you're newly licensed and want to be a part of the conversation email amy@aiakc.org.

How long did it take for you to complete your experience and all of the divisions of the exam?
My first two years out of school I worked at a startup firm so my focused on completing my experience across all the subjects first. I started testing my third year out of school and took a total of 3 years to finish all my tests.
What was your study/test taking strategy?
I started with practice exams to see what I knew based of my experience then studied the material that was lacking. There is a lot of study content out there, and it is mostly all good content, so it can be overwhelming to sift through it all. Your goal is to pass these tests so take as many practice ones over and over again and narrow down additional study materials to the gaps on your knowledge.
How did you stay motivated?
It's tough! Schedule your tests before you even start studying to give yourself a clear deadline, otherwise you will get lost in the study grind and delay scheduling your tests. Always remember that you are only going to get busier and busier as you progress in your career, so make sure you prioritize these tests before your professional and personal responsibilities grow.
Why was earning a license important to you?
For me, it was the culmination of my education. After years of school and long hours of studio, I wanted to look back and say "I did it." Even if you don't plan to start your own firm or sign your own drawings, there is great pride and confidence in going through the licensing process and presenting yourself to colleagues and clients as a licensed professional that powered through the entire process.

What advice do you have for others going through the process?
Schedule tests before you even start studying, give yourself deadlines, and don't be afraid to fail (you probably will). Don't get hung up by small things – remember everything is worth one point and you don't have to be an expert in every sub section. These tests are about gauging your general competency and moving onto the next exam, so do not let perfection be the enemy of good.
How did your firm support you?
Populous was extremely supportive throughout the entire process with study materials, study hours, and covering the costs of 12 tests total if you needed a retake.
How do you maintain work-life balance?
Architects straddle this very fine line between art and science, and because of that it is nearly impossible to not get emotionally attached to your projects and give them your absolute attention. It is crucial to always remember that you cannot do your best work unless you are a whole human.

What are 3 skills that every architect needs in their toolkit?
Become a possibilitarian – no matter the challenges, always look for the possibilities. Have courage when tackling challenging projects and challenging clients – courage is the magic that turns dreams into reality. Art is at the core of our profession – never shy away from talking about design just for design's sake – beauty gives people hope. It's important.