Licensure
AIA Kansas City is committed to advising and assisting aspiring architects navigate the path to licensure. If you are just starting your journey, please see the helpful links below. Don't hesitate to contact your local Architect Licensing Advisor, Amy Tonyes, with any questions. Here are some helpful links to get you started.
Destination: Architect: Planning for your Professional Road Trip
Destination: Architect: Getting it Done
Getting started with NCARB
Participate in an Architectural Experience Program
Take the Architect Registration Exam

Architect Registration Exam (ARE)
AIA Kansas City continues to provide support for interns who are preparing to or have already embarked on the journey to licensure. Hard copies of study materials are available for AIA members to check out for two weeks at a time. Other support includes registered practicing professional instructed study sessions. These study sessions are open to AIA Associate members.

ARE Resources
NCARB ARE Study Guides
ARE Community
ARE 4.0 Video Prep Series

ARE Success Teams
This program teams up individuals preparing to start the examination, and helps future architects overcome testing challenges through a supportive, small group setting. Applications for ARE Success Teams go out each December.
---
Licensure Matters:
Andrew Kesel, AIA

Licensure Matters is a monthly series where we feature newly licensed members in an effort to inspire those currently on their journey. If you're newly licensed and want to be a part of the conversation email amy@aiakc.org.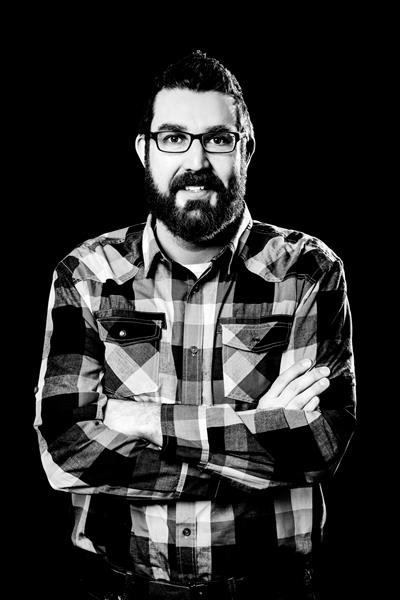 How long did it take for you to complete your experience and all of the divisions of the exam?
Eight years.

What was your study/test taking strategy?
Originally I didn't have one. Back in 2008, I thought I would take an exam, to get my feet wet. I failed that exam and wasn't really motivated to continue with exams at that point. I began again around 2010, passed one, failed one, then passed another. Then life got in the way. Changed jobs, got married, bought a house, and exams went by the wayside. Then 2015 rolled around and I was going to begin losing exams that I had passed. I also heard about this great program the AIA had started, and thought it could help me out. I joined the A.R.E. Success Team and voila I'm a licensed Architect.

How did you stay motivated?
The A.R.E. Success Team was awesome motivation. Having a group of colleagues on the same journey pulling each other along and keeping you accountable is great motivation.

Why was earning a license important to you?
It validates what I worked so hard for. I believe I owed it to myself. We go thru many years of school and internships to just get to the point to sit for the exams. Why sell ourselves short by not becoming licensed? Plus you get a cool looking stamp.

What advice do you have for others going through the process?
Get started early. The longer you wait, the harder it will become. Life events happen. Stay focused and don't go through it alone. The AIA has many great resources. Use them.

How did your firm support your journey?
My firm did provide time off to take the exams. And tons of encouragement. Definitely use your peers and work colleagues as a resource.

Tell us about a mentor who has been influential to your career?
The person with the biggest influence on my career would be Matt Murphy. He is also one of my best friends. I worked with him at 3 different firms. He was always pushing me. His lead by example approach resonated with me. Work hard, make your voice heard and great things will happen for you.