Licensure
AIA Kansas City is committed to advising and assisting aspiring architects navigate the path to licensure. If you are just starting your journey, please see the helpful links below. Don't hesitate to contact your local Architect Licensing Advisor, Amy Tonyes, with any questions. Here are some helpful links to get you started.
The Basics
Establishing Your NCARB Record
Start the AXP
Start ARE 5.0
Get Licensed
---

Architect Registration Exam (ARE)
AIA Kansas City provides support for Associates who are preparing to, or have already, embarked on the journey to licensure. Hard copies of study materials are available for Associate members to check-out for two weeks at a time. The chapter has prep material from Brightwood and PPI and a wealth of additional resource materials available. In addition, study sessions for all six divisions of the ARE are held throughout the year and are led by recently licensed members and local engineering experts. These study sessions are open to AIA Kansas City members.
---

ARE Resources
Join the ARE 5.0 Community
NCARB ARE 5.0 Video Prep Series
Pass the ARE
---

ARE Success Teams
This program teams up individuals preparing to start the examination, and helps future architects overcome testing challenges through a supportive, small group setting. Applications for ARE Success Teams go out each December. You must be an AIA
Kansas City member to participate
---
Licensure Matters:
Kevin stiegler, AIA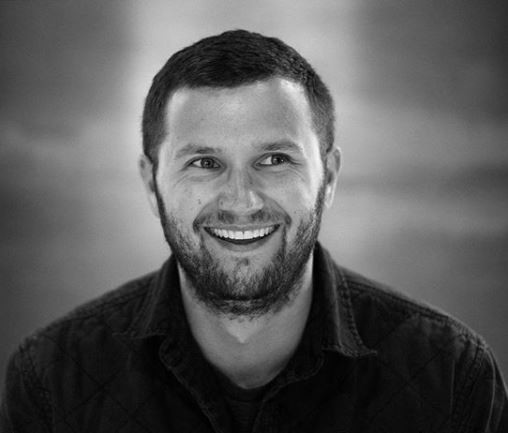 Licensure Matters is a monthly series where we feature newly licensed members in an effort to inspire those currently on their journey. If you're newly licensed and want to be a part of the conversation email amy@aiakc.org.

How long did it take for you to complete your experience and all of the divisions of the exam?
All in all, it took about 4 years. When the Royals went to the World Series two years in a row, things got delayed a little bit!
What was your study/test taking strategy?
Tunnel vision. Once I made my decision that I was going to finish theses exams as quickly as possible, I didn't let anything get in the way. It was hard at times, because I had to sacrifice spending time with my wife, friends and family in order to study.
I found a quiet place with a large table to spread all my stuff out and stayed consistent.
There were many people willing to help me as well. Lots of people who have been in the career for a long time were willing to pass on their knowledge. I also had a great study support group at my office.
How did you stay motivated?
The thought of finishing and being able to get back to my regular life! Also the encouragement from my wife, friends and family kept me moving forward.

Why was earning a license important to you?
I feel that being licensed can potentially open more opportunities throughout your career. In my opinion, it is a good thing to have.

What advice do you have for others going through the process?
Take the commitment seriously. Do some research on how/when you want to study and stick to it. There are a lot of good resources out there as well! (coworkers, websites, videos)

How did your firm support you?
SFS Architecture was very supportive. Everyone in the office was willing to meet with me and review anything I didn't understand. They provided most study materials that I needed and paid for the exams that I passed! I was lucky to be working there during this time!
What is something you wish you would've done (or learned) earlier in your career?
I should have placed more focus on how an architecture firm is ran. I wish, in college, there was more of an emphasis on the business side of the architecture profession. I think studio, maybe during 4th or 5th year, should be structured more like a professional office to better prepare students for the career.