Licensure
AIA Kansas City is committed to advising and assisting aspiring architects navigate the path to licensure. If you are just starting your journey, please see the helpful links below. Don't hesitate to contact your local Architect Licensing Advisor, Amy Tonyes, with any questions. Here are some helpful links to get you started.
The Basics
Establishing Your NCARB Record
Start the AXP
Start ARE 5.0
Get Licensed
---

Architect Registration Exam (ARE)
AIA Kansas City provides support for Associates who are preparing to, or have already, embarked on the journey to licensure. Hard copies of study materials are available for Associate members to check-out for two weeks at a time. The chapter has prep material from Brightwood and PPI and a wealth of additional resource materials available. In addition, study sessions for all six divisions of the ARE are held throughout the year and are led by recently licensed members and local engineering experts. These study sessions are open to AIA Kansas City members.
---

ARE Resources
Join the ARE 5.0 Community
NCARB ARE 5.0 Video Prep Series
Pass the ARE
---

ARE Success Teams
This program teams up individuals preparing to start the examination, and helps future architects overcome testing challenges through a supportive, small group setting. Applications for ARE Success Teams go out each December. You must be an AIA
Kansas City member to participate
---
Licensure Matters:
Brian Robinson, AIA

Licensure Matters is a monthly series where we feature newly licensed members in an effort to inspire those currently on their journey. If you're newly licensed and want to be a part of the conversation email amy@aiakc.org.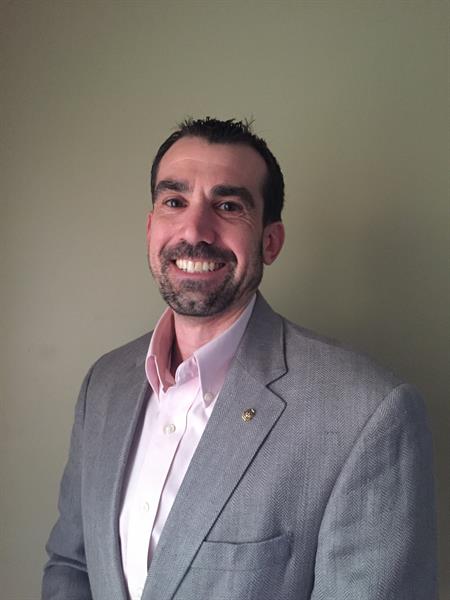 How long did it take for you to complete your experience and all of the divisions of the exam?
It took me just over three years to complete the experience required to sit for the exams. That was before they allowed you to start reporting experience before graduation.

My exam path was less than conventional so it took me a little over ten years to complete. After initially passing four exams in the version of the ARE I started out in I got caught up in the transition to the new version which eliminated all of my previously passed exams. I started over and worked my way back up and passed four exams. Then I hit a wall, Structural Systems was my Achilles heel, I thought I would never pass it so it was a waste of time and money to continue and I let my five year rolling clock expire. Then as I aged and grew in my career it became increasingly apparent that where licensure never really mattered to employers before, it suddenly did and was only becoming increasingly more important if I wanted to advance and stay competitive in the job market. So I started over again and thanks to the support and encouragement from my wife, my family, and others, including Amy Tonyes from AIA Kansas City, I completed it in just over a year and a half from that point.

What was your study/test taking strategy?
It was a long journey so it evolved, but what I learned was if you don't just get an exam scheduled you will put it off and time will get away from you. I would typically schedule an exam to allow myself one month to prepare and then use nights and weekends as much as possible to study, take practice exams, and review. I started with the exams that I believed I knew the most about the material and the ones I thought I had the best chance to pass so I could see successful results that would keep me motivated. Then I planned to take the hardest exams in the middle, primarily because at the time if I failed I would have to wait six months to take it again.

How did you stay motivated?
Motivation is really the hardest part of this journey and really the best motivation is just getting it over with and out of the way knowing you will never have to do it again. I had a lot of struggles in my journey to stay motivated. In the end it was for personal achievement and finishing what I started. It was an accomplishment itself to earn a degree but then unfortunately in our profession you can't actually call yourself an Architect or gain the respect of others until you complete licensure.
Why was earning a license important to you?
Licensure was important to me because it meant completing what I started, but also to be recognized and respected as a professional. It was always a personal goal of mine but as I found out the more you advance in your career the more important, and almost essential, it becomes to have one.

What advice do you have for others going through the process?
Start early! You will never have more free time than you do when you are young and right out of school and while you still have a study and exam taking mindset. Life and your career will only evolve and compete for your time making it more difficult and seemingly less important. Get it out of the way, and get it done so you can focus on other things. My biggest regret in the process is I didn't start as early as I could have. I believed that I needed real world experience before I sat for the exams. You don't, you just need to be good at studying and taking tests.

What are 3 skills that every architect needs in their toolkit?
I believe to be successful every architect needs good communication skills, time management, and resourcefulness. There is a saying that is very relevant to architects; we are "jack of all trades, master of none." There are so many different aspects to what we do, it is impossible to excel at all of them. That is why it is crucial to be resourceful; you just have to know where to look for the answer. But you also have to know when you need to ask the question. A wise person once said to me "you have to know what you don't know."
It is important to have good communication skills and be able to relay a lot of different types of information to a wide variety of individuals with different backgrounds and skill sets. Of course good communication also includes good listening skills. I estimate that of all the problems that arise on a project 80-90% of them are due to a breakdown in communication.
With all of the complexity and moving parts of what I have just said, obviously good time management is the key to success. "It takes less time to do it right once than it takes to do it wrong and have to do it over again." To truly be successful, you have to find a good work-life balance. Our profession is notorious for late nights and overtime. I believe that if you do it right, you can achieve high quality results and accomplish it all in an average business day.