Licensure
AIA Kansas City is committed to advising and assisting aspiring architects navigate the path to licensure. If you are just starting your journey, please see the helpful links below. Don't hesitate to contact your local Architect Licensing Advisor, Amy Tonyes, with any questions. Here are some helpful links to get you started.
The Basics
Establishing Your NCARB Record
Start the AXP
Start ARE 5.0
Get Licensed
---

Architect Registration Exam (ARE)
AIA Kansas City provides support for Associates who are preparing to, or have already, embarked on the journey to licensure. Hard copies of study materials are available for Associate members to check-out for two weeks at a time. The chapter has prep material from Brightwood and PPI and a wealth of additional resource materials available. In addition, study sessions for all six divisions of the ARE are held throughout the year and are led by recently licensed members and local engineering experts. These study sessions are open to AIA Kansas City members.
---

ARE Resources
Join the ARE 5.0 Community
NCARB ARE 5.0 Video Prep Series
Pass the ARE
---

ARE Success Teams
This program teams up individuals preparing to start the examination, and helps future architects overcome testing challenges through a supportive, small group setting. Applications for ARE Success Teams go out each December. You must be an AIA
Kansas City member to participate
---
Licensure Matters:
Chelsea larson, AIA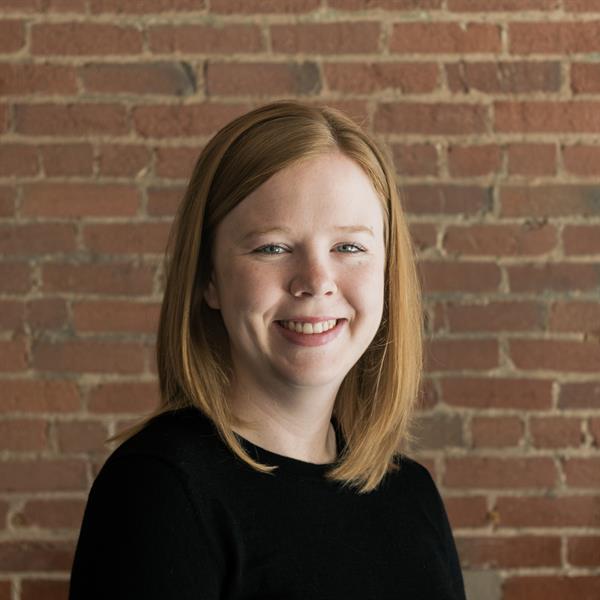 Licensure Matters is a monthly series where we feature newly licensed members in an effort to inspire those currently on their journey. If you're newly licensed and want to be a part of the conversation email amy@aiakc.org.

How long did it take for you to complete your experience and all of the divisions of the exam?
It took me a year and a half to complete the exams. Through that time, plus internships during school, I was able to complete my experience as well.
What was your study/test taking strategy?
My original strategy was to complete my exams in one year by taking one exam every two months. I found that it was really difficult to stay motivated during the summer when there are so many distractions and fun things to do. It was definitely easier to hunker down during the winter months and knock a few tests out then to stress about it during the summer.
How did you stay motivated?
Short term: Shoes. I bought a new pair of shoes as a reward after I passed each division (and an extra pair after I failed a division!).
Long term: Completing my goal was the ultimate motivation.

Why was earning a license important to you?
I saw earning my license as a completion of a process that I started when I first enrolled in architecture school. It was important for me to see the process through to the end.

What advice do you have for others going through the process?
I found that it worked better for me to study diligently for 3-4 weeks then go ahead and take the exam rather then drag it out for months at a time. I would definitely encourage anyone going through the process to study hard and take the exams quickly. It's likely that you'll fail at least one division, so it's better to power through than let that derail your progress.
How did your firm support you?
My firm was very supportive of my licensure journey. They covered the cost of the division upon passing, provided time off to take each division, and provided study materials.