Equity in Architecture (EIA)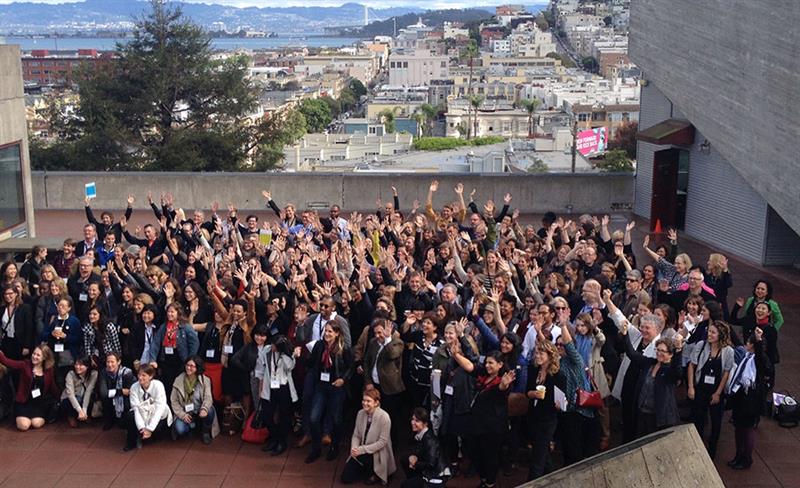 On January 25th at the Center for Architecture & Design, we celebrated the release of the AIA Kansas City Equity in Architecture 2017 Survey Report through a panel discussion on diversity, inclusion, and equitable practice inspired by the report's key findings. As a committee of AIA Kansas City, Equity in Architecture identifies its "A.C.E." goals to Advocate, Connect, and Educate membership to improve industry awareness and success on issues around diversity, inclusion, and equitable practice.
The AIA Kansas City Equity in Architecture 2017 Survey Report is an effort to understand our chapter's perception and goals with regards to diversity, inclusion, and what enables workplace success for all. Our goal in this endeavor is to amplify the successful measures our community is taking toward a more diverse, inclusive and equitable profession as well as to highlight growth opportunities for continued progress toward that outcome. We hope this report inspires conversation in our chapter, in our community, and in our profession.
Meet Your Equity in Architecture Co-Chairs:
Shahad Sadeq, Associate AIA – Drury alumnus and aspiring architect, Shahad is committed to continuing the effort of diversity and inclusion in the profession. In addition to her love for travel and inspired discussions, Shahad is an architectural designer at TreanorHL.
Samantha McCloud, AIA - KC native and K-State alumnus, Samantha is passionate about her community and spreading awareness on humanitarian issues in the profession. She is a past Associate Director of the AIA Kansas City Board with continuous years of active involvement in other AIA Kansas City committees. In addition to her passion for writing and team building, Samantha is a licensed architect at GastingerWalker&.
---
Equity in Architecture Spotlight:
GastingerWalker&

Equity in Architecture "2018 Featured Spotlights" recognizes local architecture firms that incorporate examples of best practices for creating equitable, diverse, and inclusive environments in the workplace and in the community. Equity in Architecture celebrates these firms for elevating the priority of social ethics and social responsibility within and beyond office policies.
Firm Name: GastingerWalker&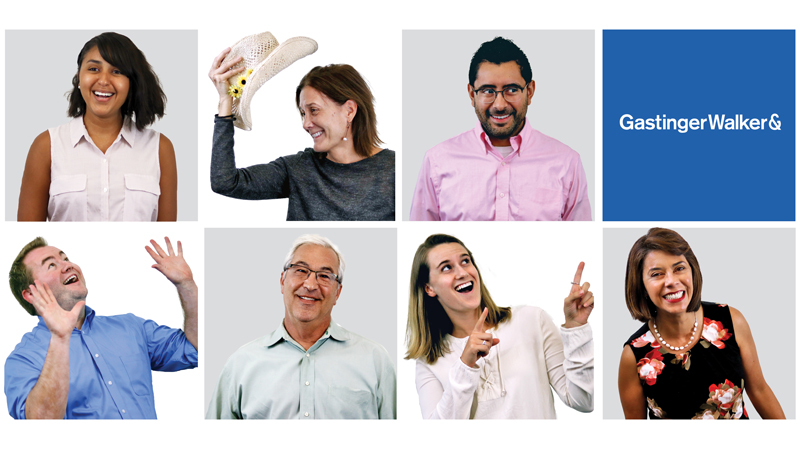 ​
Year Founded: 1981
Firm Size: 55+
Location(s): Kansas City, Chicago
Project Types: We design places where people work, learn, live, heal, and play.

What are key company policies that create an equitable environment at your firm (bullet list)?
Inclusive practices to attract diverse talent:

Diverse recruitment team
Certified Affirmative Action plan
Office tours offered to grade school through college students interested in architecture
Marketing materials
Awarded annually, GastingerWalker& has given over $50,000 in scholarship money since the program's inception in 1991

Inclusive culture to retain diverse talent:

Mentorship program connecting team members to company partners
Diverse Culture Committee to foster a welcoming and social workplace environment
Employee Resource Groups providing inclusive opportunities for team members to lead/participate in firm improvement
Internal Director of Community Involvement, Diversity & Inclusion full-time position
Equitable compensation and internal pay audits performed twice a year
Equal opportunities for advancement and promotion with performance reviews scheduled twice a year to ensure company is supporting individual team member goals
Weekly scheduled in-office continuing education courses
Year-round flex-time with half-day Fridays every other week to provide team flexibility for personal and family needs
Financial and material support for attaining licensure as well as paid time off for exams

Professional practices to attract diverse clients:

Diverse business development team
Active involvement in the community

Professional practices to retain diverse clients:

Diverse project teams, staffed so personnel remain involved from start to finish, providing consistency of service and communication
Through serving and partnering, we develop relationships with our clients, many of which have lasted 25+ years
Invested dedication to each individual project and its social impact
Collaborative, inclusive, service-minded design approach
How has your firm engaged in equity in architecture and in the profession beyond company policy?
Since the firm's inception, GastingerWalker& has been actively committed to broadening equity, diversity and inclusion in the architectural profession. Our logo, the ampersand, is a symbol of connection and continuity. Through this inclusionary symbol, we pledge to intentionally celebrate all project team members as vital and valued contributors in every role at every experience level as well as highlight our passion to learn and understand more from others. We are a team of dedicated individuals with our sleeves rolled up working hand in hand with one another. With team members engaged in their projects from start to finish, the development of competent, invested, quality-minded talent is a priority within our firm.
GastingerWalker& encourages employees to participate in the direction of the firm and in community and professional organizations. Specifically within the AIA Kansas City chapter, GastingerWalker& employees currently serve in leadership positions on the organization's board of directors and in its Women in Design and Equity in Architecture committees. GastingerWalker& also enthusiastically engages in equity, diversity and inclusion efforts in the local community and abroad through authoring publications of advocacy, financial contributions, and through volunteerism.
GastingerWalker& has been comprised of approximately 50% male and 50% female staff members for 25+ years. Our firm is also culturally diverse with 15% of our staff comprised of ethnicities from seven different countries. Today, 50% of the managing partners are female.

How have your design projects addressed diversity & inclusion in the communities you serve?
For 35+ years, GastingerWalker& has designed welcoming places where people work, learn, live, heal and play. Our wide range of project expertise, including offices, banking, retail, preschools to higher education, multi-family, senior living, healthcare clinics, surgery centers, movie theatres, and more, allows us to serve diverse populations nationwide. The breadth of our project types provides us with many experiences to call upon to provide insight into the needs of our project environments.

GastingerWalker& believes that good design starts with good questions, and we foster open-minded conversation throughout the life of each project. We listen to our clients. We listen to the staff and guest occupants that will engage with our designs every day. We listen to the community. We share in their enthusiastic visions of the future and deeply respect the wishes of those who will be living with our work for many years to come.

Additionally, GastingerWalker& has more than two decades of experience in the renovation, restoration, and conservation of historic structures. We enjoy celebrating meaningful community heritage and cultural value to encourage stabilization of neighborhoods through our work on these historic projects.

To meet the unique requirements of each project, we provide a complete range of design services from assisting with programming and conceptual studies to ensuring quality in construction. In addition to design services, we also provide fundraising and marketing campaign materials and support. GastingerWalker& is honored to have worked with many local non-profit organizations, including 20/20 Leadership, Horizon Academy, The Rotary Youth Camp, Emmanuel Family & Childhood Development Center, Children's International, Big Brothers & Big Sisters and more.

How has your company benefitted from improving diversity & inclusion?
GastingerWalker& has benefitted from improving diversity and inclusion in our ability to better serve our clients, attract and retain talent, thrive with a more engaged workforce, grow our financial performance, and increasingly serve on meaningful projects in our community.

Through our efforts, GastingerWalker& offers an unparalleled combination of expertise and diversity of thought in design and project delivery. We are proud that over 85% of our work is with repeat clients who keep coming back for the same exceptional quality and creativity for their next project. The success of past projects with our clients is built on our inclusive approach to the design process and collaboration with all stakeholders. Our structured process allows us to discover how a space can enhance, define, and positively change the culture of the people who will experience it. GastingerWalker& takes pride in our commitment and ability to give every project special attention and to give every person involved meaningful value.