Advocacy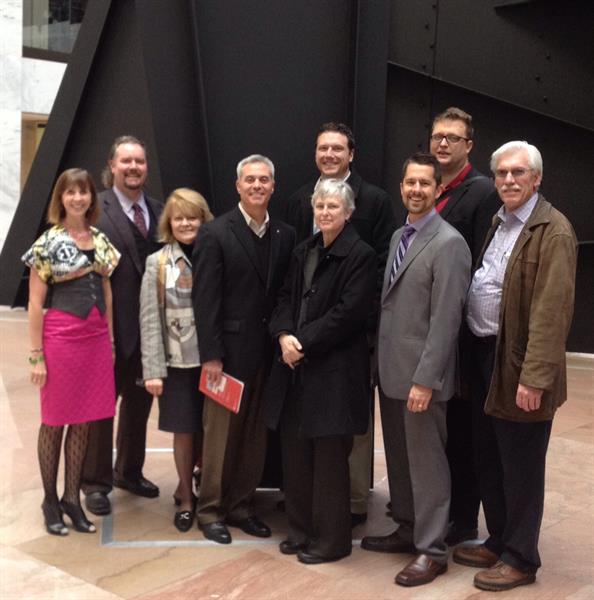 We are more than the buildings we produce; we are members of a greater community, and we can affect change with our skills and expertise. Our objective is to promote good design within our profession and community by way of positioning our chapter in the local and regional conversation. We will also strive to educate and inform our members on issues relating to our metropolitan area and beyond.
Locally, we have been meeting with city officials throughout the region in an effort to introduce what the AIA can offer communities in terms of public support and/or design expertise. We have a large organization that can help inform priorities for our communities, and can provide a vision for our shared future.
On the Missouri side, this last year's project procurement legislation that the AIA was pivotal and instrumental in drafting went into effect at the end of August. The bill allows, within specific stipulations and guidelines, public entities additional procurement models for project delivery including Design-Build and Construction Manager-at-Risk in addition to the current Design-Bid-Build model. This modernization of state statute succeeded because of diligent collaboration and negotiation amongst many industry organizations, not any one individual or entity.
Advocacy efforts to represent and support candidates in their reelection campaigns for state office are ongoing and we are holding our AIA MO annual meeting September 30th in St. Louis, Missouri. All members are welcome and invited.
If you are interested in learning more, or getting involved in our Advocacy Committee, please don't hesitate to reach out.
Advocacy Q&A

Jason Parson
Parson + Associates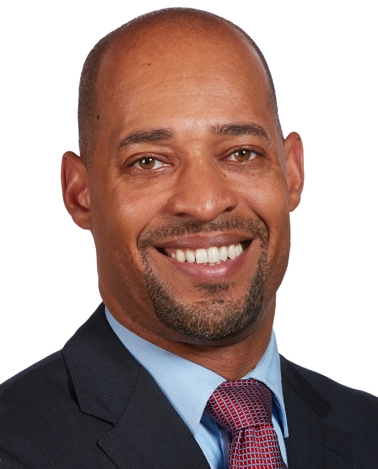 Jason Parson of Parson + Associates is one of our two board appointed Public Directors this year. The position is an excellent way for our chapter to engage with local leaders to advocate for good design, and for our profession. We asked Jason a handful of questions about his role on the board, the value of the position, and how our chapter can better engage the civic community.
Q. Describe your role on the board and your goals for your service?
I see myself as an outside voice for the local AIA, bringing a unique perspective as a communications professional and life-long Kansas City resident to the table. My goal is to promote the local chapter within the Greater Kansas City region and connect AIA members with local municipalities and other communities who have not yet had the opportunity to learn about the mission of the AIA.
Q. What is your favorite Kansas City-area building?
The two area buildings that represent to me all that Kansas City is: Union Station and the Kauffman Center for Performing Arts. Union Station is a regional icon that represents Kansas City's rich history. It was significant in moving our service men and women in and out of the region for many years, and its durability represents the strength of Kansas City and its people. In contrast, the Kauffman Center, with its simple elegance, represents a newer, modern era in Kansas City—the revitalization of our downtown and our future as an entrepreneurial and technological leader in the country.
Q. How can we best utilize your knowledge and skills for the chapter?
I am open to serving as a bridge to connect the AIA with decision makers and get the word out about the value of the organization. Additionally, as a person of color, I would be willing to bridge a connection with minority communities that would otherwise not have an opportunity to engage with the AIA. In my business, telling a project's story is necessary to its success. The AIA has a story that needs to be told.
Q. What are some challenges facing our community, specifically related to architecture and design?
I feel there is lack of diversity in principal and key management positions in the architecture and design field, and, at this time, there is not a clear plan to promote the profession locally to young minorities and women.
I feel that another challenge that the AIA faces is that the Chapter does not recognize itself as the powerful, influential body that it is. There is opportunity for the Chapter to be more involved in leading our city forward and participating in decision making process.
Q. How can we, as engaged design professionals, better advocate for good design?
Our local municipalities could benefit greatly if local AIA members served on more local boards and commissions, lending their expertise to decision makers. Some examples of these opportunities in Kansas City are the Overlay Design Review Board, Board of Zoning Adjustment and Public Improvements Advisory Committee (PIAC).