Board Awards
AIA Kansas City is pleased to honor Board Award recipients each year at our annual Holiday Party. These individuals are true champions of the profession and the understanding of the impact design has on a community.
The Board Awards recognize leadership achievement at significant stages in an individual's professional development. Awards include:
The Chapter Volunteer Award recognizes a member who provides support to our chapter's mission.
The Emerging Professional Award salutes young professional leadership.
The Architect Award honors a lifetime of design leadership.
The Firm Award honors outstanding practice contributions.
The President's Award honors leaders who support the mission of our profession.
Call for Nominations comes out in the fall of each year.
---
2021 Architect Award
David Herron, AIA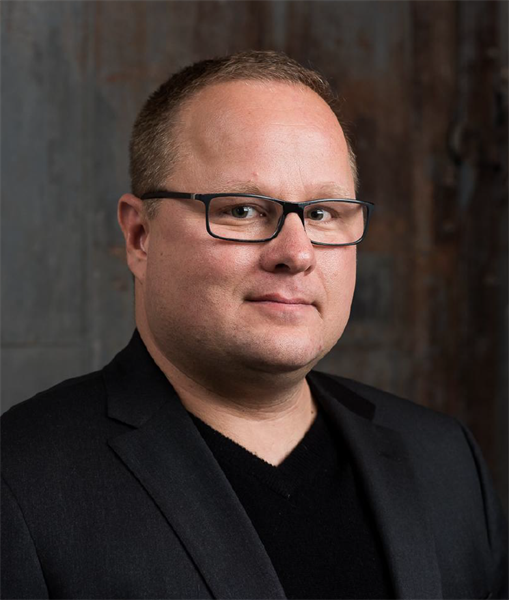 The Architect Award recognizes an AIA Kansas City member for longstanding, distinguished leadership and dedication to architecture, the profession, and the community. The award is our chapter's highest honor. This award shines a spotlight on a member who, by his or her example and service, has made significant contributions to the advancement of the profession and to the community.
The 2021 Architect Award was presented to David Herron, for his tireless work for more than a decade to build local awareness of the importance of good building enclosure design and to provide education opportunities for our professional community to grow. Dave established the Kansas City chapter of the Building Enclosure Council (BEC), building a membership that bridges across local industry professionals with a chapter leadership that represents Architects, Engineers, Builders, and Manufacturers. Through this he has organized more than 80 seminars and workshops over the past 11 years creating opportunities for hundreds of professionals to engage with local and national industry experts, expanding and sharing our knowledge.
---
2021 Firm Award
Hoefer Welker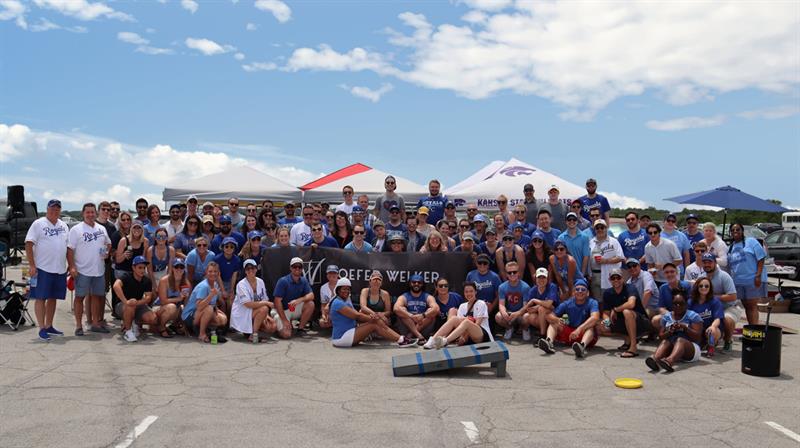 The Firm Award was presented to an AIA Kansas City Member Firm that has shown exceptional leadership and made significant contributions to the profession and the built environment.
The 2021 Firm Award was presented to Hoefer Welker for their active involvelment with AIA Kansas City and their support of our mission. They encourage their employees to have active roles within the AIA Kansas City Board, committees, and programs.
Additionally, Hoefer Welker's pledge to create a positive workplace and being named Kansas City Business Journal's Best Places to Work in the medium-sized company category. The company also commits to several other non-profits and the community.
Hoefer Welker recently celebrated their 25th anniversary. The firm has grown exponentially both in their portfolio footprint and service offerings. Hoefer Welker's architectural footprint has particular strength in healthcare and sustainable design. Currently, Hoefer Welker's projects - including several award-winning ones - span 30 states.
---
2021 President's Award: Outstanding Service
AIA Kansas City Education Outreach Committee & NOMA KC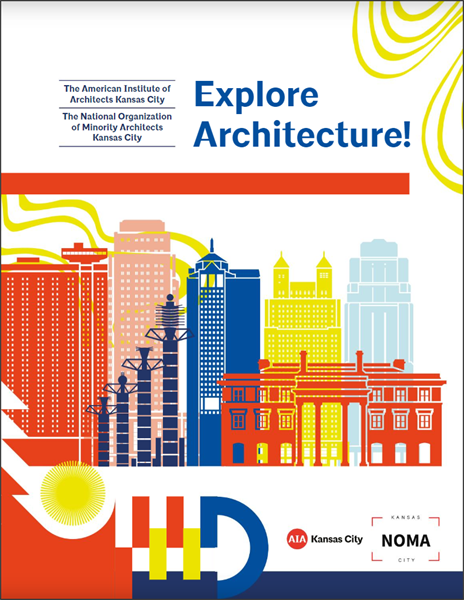 The 2021 Outstanding Service Award is in recognition of their powerful collaboration and significant efforts to create the "Explore Architecture!" education packet and video series launched in August.
This was a team effort between AIA Kansas City Education Outreach Committee and NOMA KC to create learning materials and bring awareness to the architecture profession to students interested in those careers.

Team Members Include:
Jennifer Berka, AIA
Bill Bourne, AIA
Laura Beth Cochran, AIA
James Evrard, AIA
Erin Flaherty, AIA
Matthew Hollingsworth, Associate AIA
Sarah Kempf, AIA
Wilson Meeks
Dominic Musso, Associate AIA
Sarina Shanks
---
2021 President's Award: Architectural Advocate
Anna Marie Tutera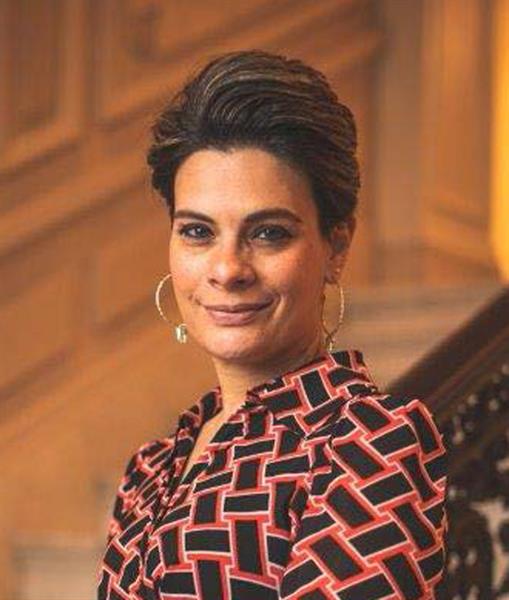 The 2021 Architectural Advocate Award recognizes a member of the Kansas City community who has consistently advocated on the value of quality design for the benefit of our community, particularly through the built environment.
The President's Award for Architectural Advocate goes to Anna Marie Tutera, Executive Director of Kansas City Museum.
Anna Marie Tutera's tireless efforts to realize the true potential of the Kansas City Museum are inspiring and have made a significant impact on our community.
---
2021 Chapter Volunteer Award
Sam Loring, AIA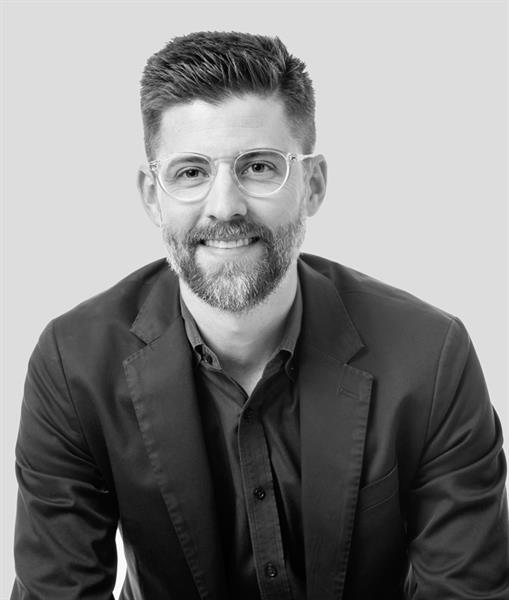 The Chapter Volunteer Award is awarded to an AIA Kansas City member who has given exceptional volunteer support for and made significant contributions to the chapter.
The 2021 Chapter Volunteer was presented to Sam Loring, AIA.
Sam has demonstrated a commitment to serving our chapter and our profession in a variety of roles and levels of responsibility, all with notable results. His role as KC Design Week co-chair in 2015 and 2016 brought that event to new heights of excitement and visibility. During his two years as co-chair, he helped plan both the longest and the most profitable Design Weeks on record!
Sam served on our Pillars Steering Committee from 2017 to 2019, an important role to maintain the excellence of this long-running and award-winning chapter program.
Sam's passion for sustainability has led him to serve on Climate Action KC's Policy Committee starting in 2018, providing an "inside track" for our chapter to align with this metro-wide climate action initiative.
He also served as the AIA Kansas City Advocacy Committee co-chair in 2020 and 2021. He has focused that group to address local-level issues where our members and stakeholders can have a voice at the table.
Specifically, he helped create City Hall Day in 2020, and developed solid relationships with KC City Councilmembers.
---
2021 Emerging Professional Award
Tabitha Darko, AIA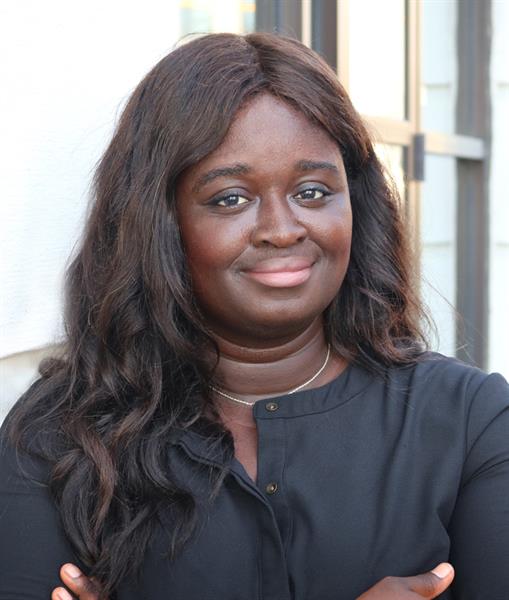 The Emerging Professional Award goes to an AIA Kansas City member who has shown exceptional leadership and made significant contributions to the profession in the early stages of their architecture career.
The 2021 Emergineg Professional Award went to Tabitha Darko, AIA.
Tabitha's passion for building a robust pipeline and support for those seeking licensure are showcased in her commitment to the Education Outreach Committee.
She has served on the AIA Kansas City Equity Symposium Committee, Tabitha lent not only her time but also her experience, providing valuable insight to Firm leaders on the priorities and interests of the incoming workforce as it relates to diversity and inclusion.
Tabitha was an early supporter and advocate for the establishment of the National Organization of Minority Architects KC chapter – believing both organizations focus on increasing the representation of diversity in architecture benefits. She is currently serving as the Vice President for the NOMA KC chapter and will move into the President role in 2022. It's worth noting that NOMA KC won the national small chapter of the year award in 2021, in just their first three years in existence.