Advocacy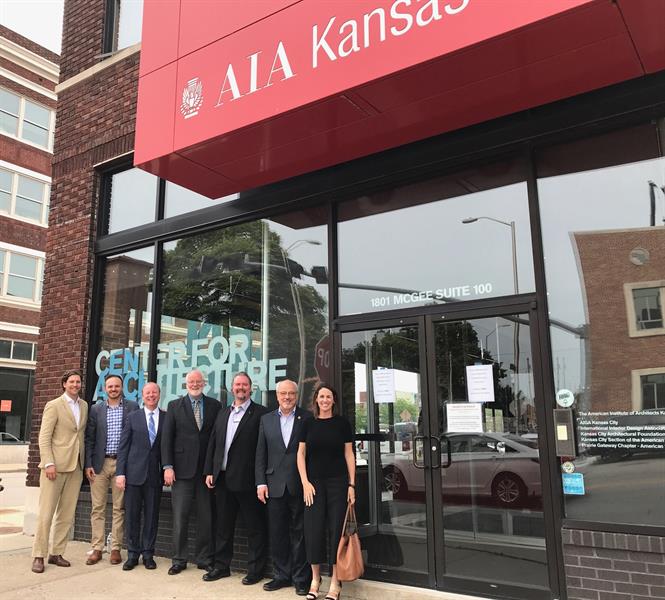 We are more than the buildings we produce; we are members of a greater community, and we can affect change with our skills and expertise. Our objective is to promote good design within our profession and community by way of positioning our chapter in the local and regional conversation. We will also strive to educate and inform our members on issues relating to our metropolitan area and beyond.
Locally, we have been meeting with city officials throughout the region in an effort to introduce what the AIA Kansas City can offer communities in terms of public support and/or design expertise. We have a large organization that can help inform priorities for our communities, and can provide a vision for our shared future.
If you are interested in learning more, or getting involved in our Advocacy Committee, please don't hesitate to reach out.
---
AIA Kansas City'S support on KCMO building and rehabilitation code Updates
Mr. Greg Franzen
Department of City Planning & Development
324 East 11th Street, 3rd Floor
Kansas City, MO 64106
Re: Updating the Kansas City Building and Rehabilitation Code

Dear Mr. Franzen:
AIA Kansas City is pleased to endorse the efforts of the Kansas City, Missouri Department of City Planning & Development in the update of the KC Building & Rehabilitation Code (KCBRC) to ensure health, safety, and welfare, while also enhancing energy efficiency, and improving the resiliency of Kansas City's future. We are aware that the draft document recommends the adoption of the most recent versions of the currently adopted model codes, including the:
2018 International Building Code
2018 International Residential Code
2018 International Fuel Gas Code
2018 International Mechanical Code
2018 International Private Sewage Disposal Code
2018 International Energy Conservation Code
2018 Uniform Plumbing Code
2017 National Electrical Code
American Society of Mechanical Engineers Safety Code for Elevators and Escalators; amendment
We are also aware of amendments that have been proposed. These amendments are regressive to the current practice of architecture, construction, and building science. We acknowledge they enable a minimal cost reduction for a project today, but the long-term impacts of constructing a less efficient building are compounding on our citizens and the environment. As architects, we are licensed to protect the health, safety, and welfare of the people who utilize our buildings and we declare opposition to these amendments:
Amendment to reduce roof insulation from R30 to R20
Amendment to make wood framed walls R13 in Group R and all other
Amendment to increase vertical fenestration to 40% from 30%
Amendment to have efficiency packages deleted
Amendment to have systems commissioning deleted
Thank you for the opportunity to comment on the City's building codes process and the new code adoption. AIA Kansas City supports the adoption of the non-amended codes as described above. We believe that the update of these codes is in the best interest of the citizens of Kansas City, Missouri.
With this code update, Kansas City will be a leader in this region for responsible building and development. Our hope is that the other metropolitan cities will use this document to adopt similar, if not identical, building codes to simplify the process of building in the Kansas City area and to promote responsible economic development that benefits us all.
Please feel welcome to contact us if we may be of further assistance.
Sincerely,
Randi Mixdorf, AIA
Co-chair, Advocacy Committee
Sam Loring, AIA
Co-chair, Advocacy Committee
---
Advocacy matters!
Notes from the AIA Strategic Council

It turns out that there is a lot happening this year on the Strategic Council, AIA's think tank group that is made up of regional representatives from around the country, plus at-large members and representatives from other groups (CACE, AIAS, etc.). Laura Lesniewski AIA, our Central States regional representative shares several of those activities here. Please do not hesitate to contact her if you have any questions at llesniewski@bnim.com:
The Council identified five topics for Council Work Groups this year:

Beyond 2030
Technology's Impact on Practice
Affordable and Equitable Housing
Rural Agenda
Mental Health and Architecture
These groups pivoted in their work as the pandemic and Black Lives Matter to understand their topic area with those overlays. This year's work will either conclude this year or carry over into 2021.
The Council was also represented on AIA's Climate Action Plan Task Force, which emphasizes targeting these three areas of influence by architects:

Mitigation – Establish the relevance and importance of the building sector and architectural practice in climate mitigation solutions.
Adaptation – Design buildings and communities to anticipate and adapt to the evolving challenge of climate change.
Leadership – Lead meaningful change and contribute to climate solutions in partnership with our global community.
Resolution 19-3 – a Resolution for Urgent and Sustained Climate Action, which was resoundingly passed at A'19, then prompted the adoption of the Framework for Design Excellence, which was previously the ten principles that were held by AIA's Committee on the Environment (COTE), for all of AIA members. It was agreed that all ten principles should be considered within all our work, not just those that have a mandate for sustainable design.
Many AIA members also participated in the three COVID-19 Task Forces that were quickly assembled as we all were moving to work-from-home scenarios early on in the pandemic:

Rapid Response Safety Space Assessments – Development of best practices for identifying and converting existing buildings into temporary health facilities and develop guidelines for sub-optimal conditions.
Implementation and Community Outreach – Assistance for components in mobilizing local architects in implementing the recommendations and work towards identifying and engaging in other community-related response and recovery efforts.
Business Practice Resources – Identification and addressing of challenges facing the business of architecture caused by the economic disruption created by the COVID-19 pandemic with technical content review and practice-related resources.
Hopefully, all AIA members have been receiving the regular email updates from this group.
Council members have also continued with representation on multiple Board Committees and recently participated in the Knowledge Leadership Academy (KLA), which went virtual this year. This is a convening of all AIA Knowledge Communities (KCs) and the Strategic Council. The conversations this year focused on future planning within the context of climate change, systemic racial injustice, and the pandemic, whether that be for our entire professional organization or any focused working group within AIA.
On the Central States Region side of things, we are focused on a few activities set for September 2020.

The Central States Regional Conference hosted by AIA Iowa.
The Central States Region Design Awards.
The Student Design Competition hosted by Central States EP Committee.
Elections for two regional positions: CSR Regional Representative and CSR Young Architect Regional Director (YARD). Deadline for nominations: August 25, 2020.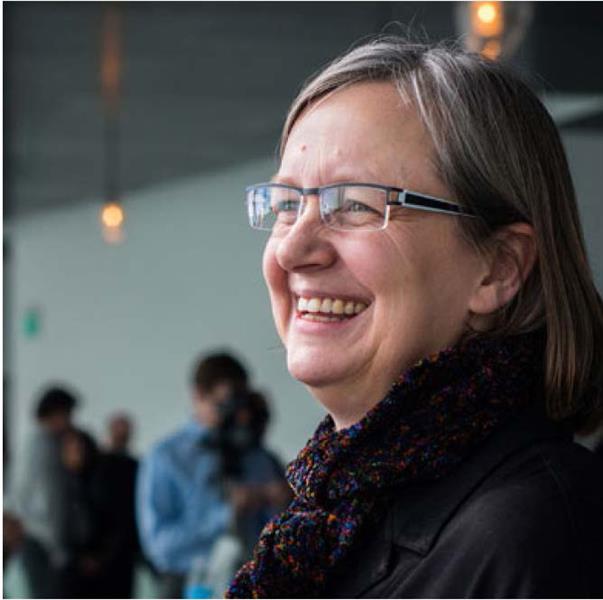 Laura Lesniewski, AIA
BNIM
AIA Central States Regional Director