Advocacy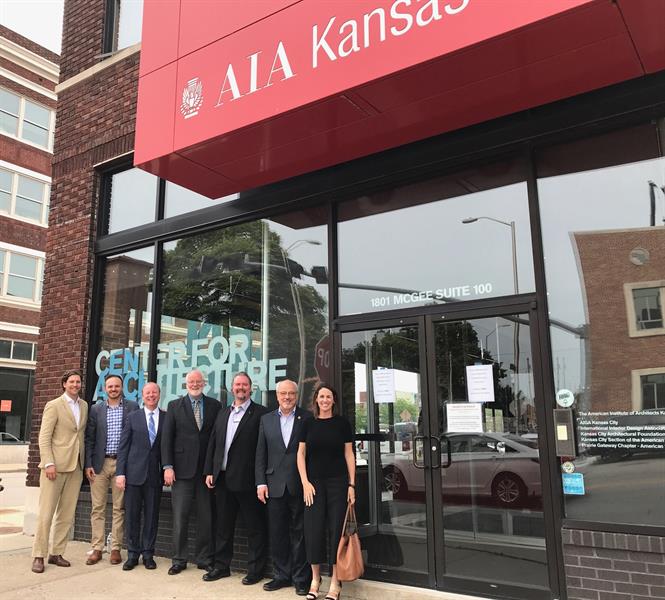 We are more than the buildings we produce; we are members of a greater community, and we can affect change with our skills and expertise. Our objective is to promote good design within our profession and community by way of positioning our chapter in the local and regional conversation. We will also strive to educate and inform our members on issues relating to our metropolitan area and beyond.
Locally, we have been meeting with city officials throughout the region in an effort to introduce what the AIA Kansas City can offer communities in terms of public support and/or design expertise. We have a large organization that can help inform priorities for our communities, and can provide a vision for our shared future.
If you are interested in learning more, or getting involved in our Advocacy Committee, please don't hesitate to reach out.
---
AIA Kansas City'S support on KCMO building and rehabilitation code Updates
Mr. Greg Franzen
Department of City Planning & Development
324 East 11th Street, 3rd Floor
Kansas City, MO 64106
Re: Updating the Kansas City Building and Rehabilitation Code

Dear Mr. Franzen:
AIA Kansas City is pleased to endorse the efforts of the Kansas City, Missouri Department of City Planning & Development in the update of the KC Building & Rehabilitation Code (KCBRC) to ensure health, safety, and welfare, while also enhancing energy efficiency, and improving the resiliency of Kansas City's future. We are aware that the draft document recommends the adoption of the most recent versions of the currently adopted model codes, including the:
2018 International Building Code
2018 International Residential Code
2018 International Fuel Gas Code
2018 International Mechanical Code
2018 International Private Sewage Disposal Code
2018 International Energy Conservation Code
2018 Uniform Plumbing Code
2017 National Electrical Code
American Society of Mechanical Engineers Safety Code for Elevators and Escalators; amendment
We are also aware of amendments that have been proposed. These amendments are regressive to the current practice of architecture, construction, and building science. We acknowledge they enable a minimal cost reduction for a project today, but the long-term impacts of constructing a less efficient building are compounding on our citizens and the environment. As architects, we are licensed to protect the health, safety, and welfare of the people who utilize our buildings and we declare opposition to these amendments:
Amendment to reduce roof insulation from R30 to R20
Amendment to make wood framed walls R13 in Group R and all other
Amendment to increase vertical fenestration to 40% from 30%
Amendment to have efficiency packages deleted
Amendment to have systems commissioning deleted
Thank you for the opportunity to comment on the City's building codes process and the new code adoption. AIA Kansas City supports the adoption of the non-amended codes as described above. We believe that the update of these codes is in the best interest of the citizens of Kansas City, Missouri.
With this code update, Kansas City will be a leader in this region for responsible building and development. Our hope is that the other metropolitan cities will use this document to adopt similar, if not identical, building codes to simplify the process of building in the Kansas City area and to promote responsible economic development that benefits us all.
Please feel welcome to contact us if we may be of further assistance.
Sincerely,
Randi Mixdorf, AIA
Co-chair, Advocacy Committee
Sam Loring, AIA
Co-chair, Advocacy Committee
---
Advocacy matters!
Going for Net Zero – DRAW Architecture + Urban Design's office, a Case Study
During the recent Climate Action Update webinar hosted by the Mid America Regional Council on May 14th, 2020, the team of consultants and MARC staff tasked with the Greenhouse Gas Emissions Inventory reported on their findings. It was a brisk reminder of the roll that building owners, architects, engineers and contractors must play in working toward Net Zero impact to counter the effects of climate change. Per the report, 61% of Greenhouse gas emissions in our Kansas City Metro area are from buildings (29% residential and 32% from commercial). This far outweighs the impacts of the transportation and waste sectors.
The usage of electricity has increased 51% since the baseline year of 2005, though utilities have thankfully made great strides in reducing their dependence on coal powered plants to help offset that large increase in usage. The utilities are on track to meet their goals, but with the increased trajectory of population projected, there will be a 28% increase in emissions if we continue business as usual. Emissions impact from regional utilities vary greatly around the country depending on the fuel mix of power generation, and thus carbon impact should be an increasingly important metric we should be referencing – and thankfully this is now easier than ever to calculate.
At DRAW, we've been working to achieve a net zero electricity usage for our own office building, which we use as a test bed for our sustainability and smart building research. In 2015 we moved into a historic, masonry building in the Crossroads, which went through a gut renovation. We installed 2" of increased rigid insulation to the roof, installed all double pane, low-e windows, utilized LED lighting on occupancy sensors and zoned the space per recommendations from PKMR, our engineers. In mid 2017 we installed solar panels on the roof, maxing out the area. In 2018 we were happy to report that we reduced the electricity usage by 48% and met the AIA2030 goal of an 80% reduction in EUI.
How did we assess the expected outcomes of these design improvements? We perform mass iterated energy and water usage assessments on every project through the use of PlanIT Impact, non-proprietary software we developed with a collaborative and interdisciplinary team. This allows us to understand the expected energy savings we can achieve within the client's payback and budgetary requirements. Using the EPA's fuel mix calculator (https://www.epa.gov/energy/power-profiler#/SPNO) energy results can then be translated into carbon impact specific to the project's location.
We're still not to 100% Net zero, as our water usage and gas usage are still aspects that stand in the way of a total net zero impact facility. We have a zero setback building, which makes the usage of landscape as a carbon sink a challenge, which is another topic for another day. However, we are still looking at how we can keep pushing the envelope on reducing our environmental impact by reviewing our usage through a Smart Building System and dashboard that shows us our usage in real time. By measuring our usage, we can better manage it. This coupled with our recent integration of Life Cycle Assessment carbon impact through Kieran Timberlake's tool, Tally, allows us to have a holistic view on GHG impacts of our design options. All of these innovations have allowed us to provide a sophisticated level of analysis to benefit our clients and enable better building design and operations.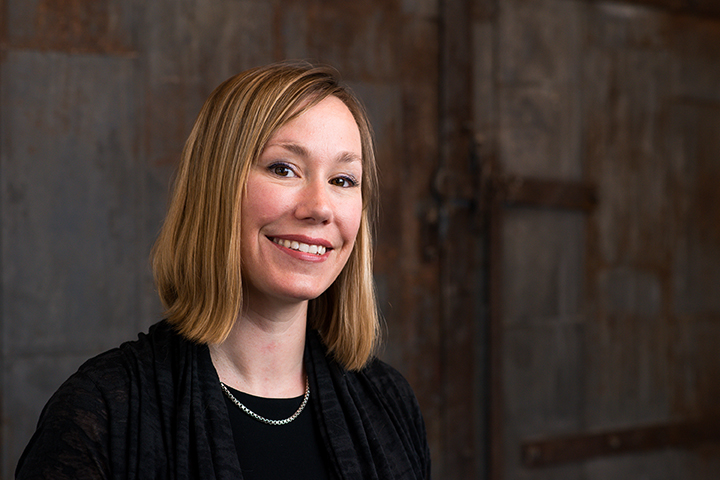 Dominique Davison, AIA
DRAW Architecture + Urban Design