Kansas City Architectural Foundation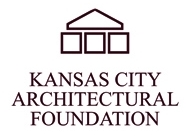 Celebrating more than 35 years, the Kansas City Architectural Foundation (KCAF) educates individuals and communities about the power of architecture to transform lives and improve the places where we live, learn, work, and play. Through our outreach programs, grants, scholarships and educational resources, KCAF inspires people to become thoughtful and engaged stewards of the built environment.
Since being founded in 1984, KCAF has awarded more than 170 architectural scholarships amounting to over $400,000 granted to students from the metropolitan area.
KCAF is able to continue providing scholarships and educational opportunities through endowments and donations from community architectural enthusiasts. KCAF is a charitable corporation (501 (c ) 3).
View our entire profile on the Greater Kansas City Community Foundation website: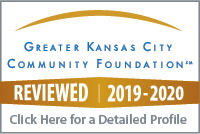 ---

KCAF SCHOLARSHIPS
Kansas City Architectural Foundation awards more than $35,000 a year in scholarships to metro-area students pursuing a degree in architecture. Applications are due each spring and awarded at an annual ceremony in August. Scholarship application is posted on this page each year. These scholarships are funded through contributions to KCAF from generous companies, individuals, and organizations.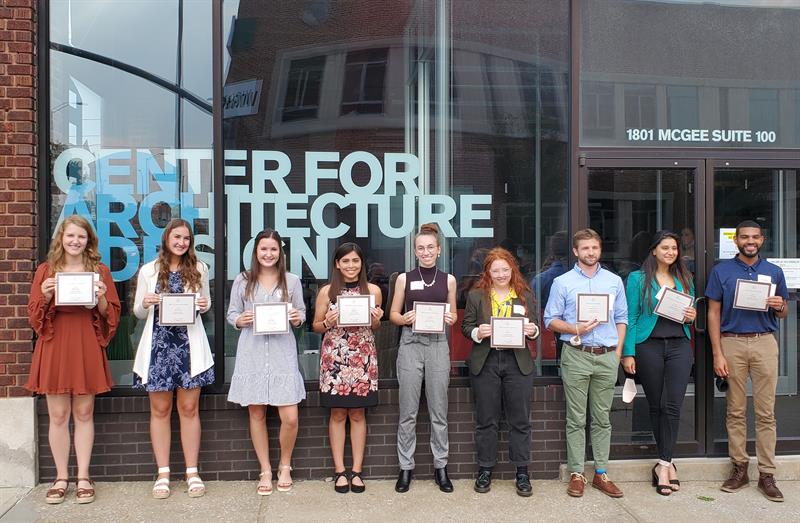 2021 KCAF Scholarship Winners: We welcomed the 2021 KCAF scholarship winners to a summer reception, where they met other students and received their scholarship check. Total scholarship amounts awarded in 2021: $42,000 to 11 students. Students ranged from 1st year to 5th year and represented three different architecture schools in the region.
2020 KCAF Scholarship Winners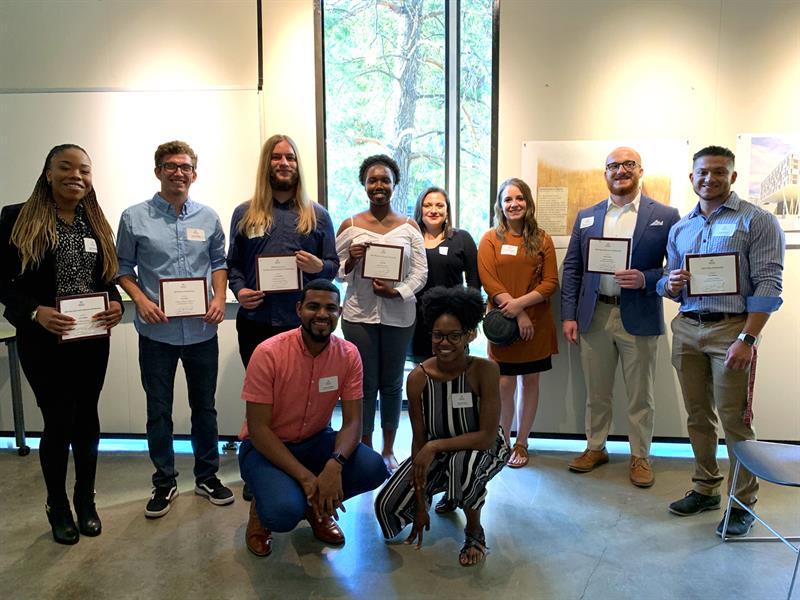 ​2019 KCAF Scholarship Winners
---

KCAF LEGACY SERIES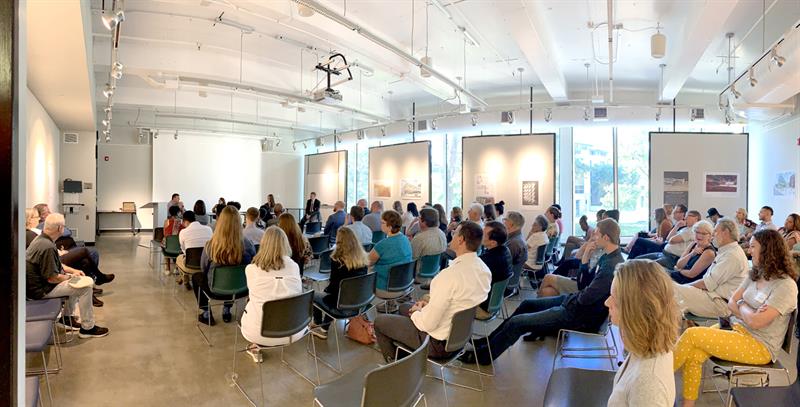 ​​The Legacy Lecture Series was established to educate the citizens of Kansas City about the more recent architectural heritage of Kansas City (1960s to the present) by the very people who created it. Kansas City's churches, schools, civic buildings, sports facilities, parks, houses, neighborhoods, airport, historic preservation, and more have indelibly influenced Kansas City's growth and development. These buildings merit a public event to reveal the individuals and circumstances that determined why they were designed, where they are located, and how they have contributed to Kansas City's identity.