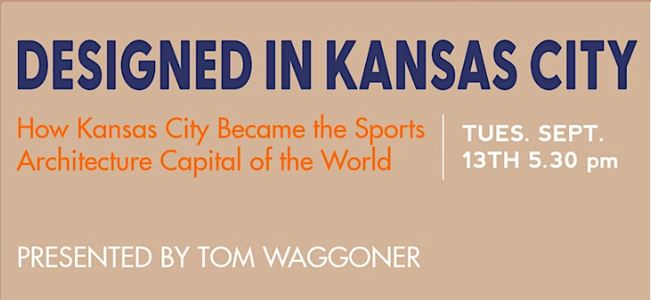 September 13, 2022
Industry Events > Industry Events
NOMA KC: Designed in Kansas City- How Kansas City Became the Sports Architecture Capital of the World
5:30 PM
JE Dunn Construction | 1001 Locust Street Kansas City, MO 64106 Map
Join us on September 13th at JE Dunn for a lecture on sports architecture.
Kansas City sports architect Tom Waggoner, AIA, has written Designed in Kansas City- How Kansas City Became the Sports Architecture Capital of the World. His presentation will provide an overview of this amazing 55-year history and the firms that helped define it.
Light refreshments will be provided.
RSVP to reserve your spot. Free event, open to members and non-NOMAKC members
*Please park in the garage off of East 10th St. and you can be validated by the receptionist upon arrival