Pillars Leadership Program
AIA Kansas City is proud to introduce Pillars, a leadership training program for AIA Kansas City members. The purpose is to prepare a representative cross section of the chapter's emerging leaders for their role in shaping the future of both the architectural profession and the greater Kansas City metropolitan area. The training program includes active participation in programs and exposure to community leaders and issues. Applications are accepted for the program once each year. Criteria for acceptance include proven career success and community involvement. The benefits of the program include: development of relationship skills, skill development, team performance, and chapter and community leadership.
Topics that will be discussed throughout the year include: politics and advocacy, academia and mentorship, business and legal issues, project delivery and partnership, communication methodologies, outreach, industry trends and economic development.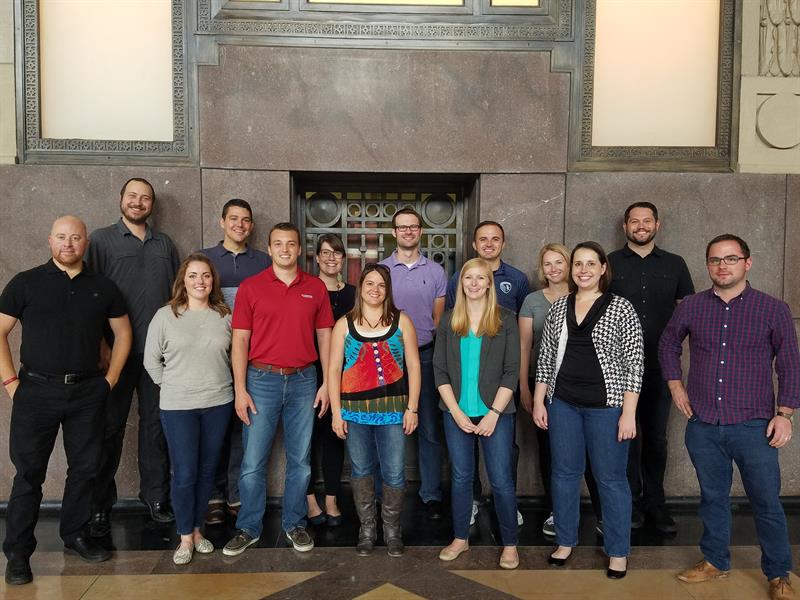 2016-2017 PILLARS CLASS

Zack Arndt, AIA - Hufft Projects
Valerie Baehr - PMA Engineering
Randi Brunner, AIA - AECOM
Laura Beth Cochran, AIA - Momenta
Brooke Craig, AIA - Populous
James Evrard, AIA - Hoefer Wysocki Architecture
Jeremy Hoefer - Henderson Engineers
Jacob Laha, AIA - TreanorHL
Tim McDonnell - SKS Studio
Tony McGrail, AIA - HOK
Amanda Moore, AIA - STRATA Architecture Inc
Mark Neibling, AIA - Helix Architecture + Design
Chase Pitner, Associate AIA - Helix Architecture + Design
Kyle Rogler, Associate AIA - BEK Inc
Emily Tilgner - McCownGordon Construction
Matt Turley - Hoss & Brown Engineers
---
October and November 2016 Overview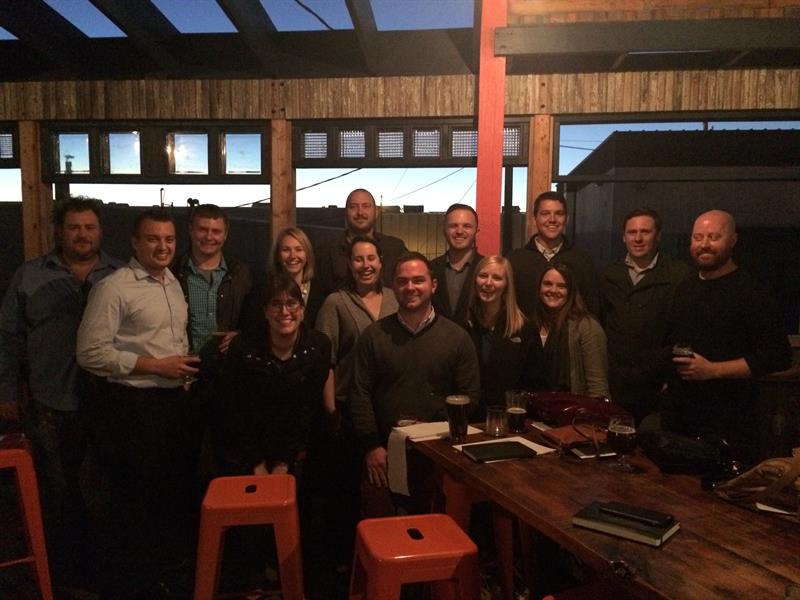 Over the past two months, the Pillars class explored 'Bottom-Up' Development in Kansas City. The October and November sessions focused on learning about user created spaces that originate organically from direct need. To better understand this development in KC, the class engaged with thought-leaders and innovators in the East Bottoms, Downtown Kansas City, Downtown Mission, and Downtown Overland Park.
In October, the class took a historical tour of the East Bottoms and Heim Buildings and engaged in a panel discussion with Jamie Jeffries (Owner of Local Pig + Urban Provisions Properties), Pam Nigro (Property Owner in East Bottoms), Frank Hicks (Knuckleheads), and Savannah Northcraft (Urban Provisions). The class then traveled to Johnson Drive in Downtown Mission to meet with local business owners, including Kevin Fullerton of Springboard Collective and Jason Domingues and Brendan O'Shaughnessy of Bonfire, to learn about the Mission Forward movement.
In November, the class focused on 'Bottom-Up' Development facilitated through Art, with time spent at the InterUrban Arthouse in Downtown Overland Park, Studios Inc., and the Torn Label Brewing Company in Downtown Kansas City.
While at InterUrban, Nicole Emanuel presented about the history and development of Downtown OP and InterUrban and led the class on a building tour of InterUrban's new facility, currently under renovation, in a repurposed post-office. The class then engaged in a design thinking exercise with the arthouse, led by Scott Pashia (past Pillar), to explore ideas and design challenges for their new facility. Next, the class traveled to Studios Inc. and Torn Label Brewing Company for an introduction and tour of their facilities, led by Colby Smith and Rafi Chaudry. While there, the group visited with local artists and discussed partnerships as a means of creative development.
Following discovery in these sessions, the class found that the "Bottom-up" approach builds consensus by first engaging those who are most directly affected by the issues/projects at hand. Bottom-up development in Kansas City seems to encompass an approach in which progress is made by fostering small group partnerships that can then employ the collected group, at each stage of the development process, to support the growth of new and expanded partnerships.