Licensure
AIA Kansas City is committed to advising and assisting aspiring architects navigate the path to licensure. If you are just starting your journey, please see the helpful links below. Don't hesitate to contact your local Architect Licensing Advisor, Amy Tonyes, with any questions. Here are some helpful links to get you started.
Destination: Architect: Planning for your Professional Road Trip
Destination: Architect: Getting it Done
Getting started with NCARB
Participate in an Architectural Experience Program
Take the Architect Registration Exam

Architect Registration Exam (ARE)
AIA Kansas City continues to provide support for interns who are preparing to or have already embarked on the journey to licensure. Hard copies of study materials are available for AIA members to check out for two weeks at a time. Other support includes registered practicing professional instructed study sessions. These study sessions are open to AIA Associate members.

ARE Resources
NCARB ARE Study Guides
ARE Community
ARE 4.0 Video Prep Series

ARE Success Teams
This program teams up individuals preparing to start the examination, and helps future architects overcome testing challenges through a supportive, small group setting. Applications for ARE Success Teams go out each December.
---
Licensure Matters:
Matt Patterson, AIA

Licensure Matters is a monthly series where we feature newly licensed members in an effort to inspire those currently on their journey. If you're newly licensed and want to be a part of the conversation email amy@aiakc.org.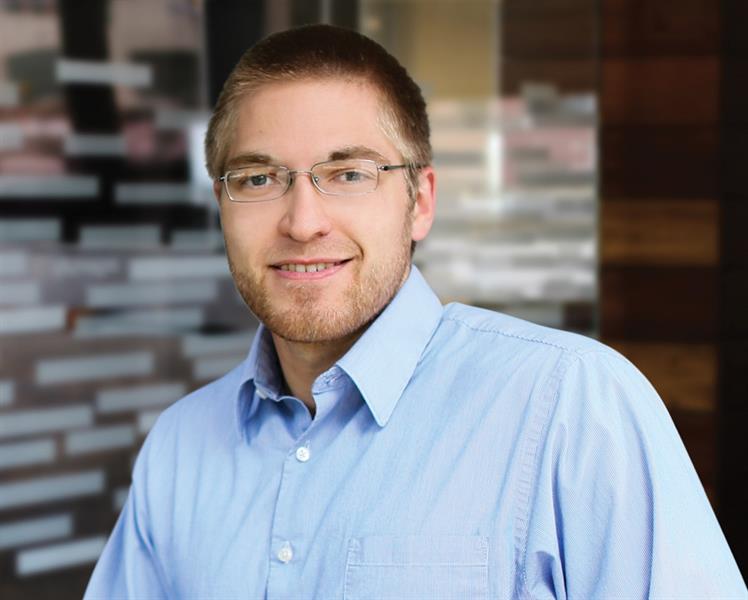 How long did it take for you to complete your experience and all of the divisions of the exam?"
I completed the experience requirement 2 years after graduating. I treated the exams like another year of school and scheduled them aggressively to be done by May the next year. I did fail 1 exam of the 7 so in total it took 11 months to pass all divisions. I took them concurrently with my experience to get my license sooner. I did gain experience during school that helped facilitate getting my experience knocked out quicker than typical, as well as plenty of overtime. The small firms I have worked at also allow for a broad range of experience right out of the gate. The nature of small business is you wear many hats and you won't get that kind of experience in a large firm that early in your career.
What was your study/test taking strategy?
My strategy was to front load the exams with ones I felt most knowledgeable to build momentum and then take the most difficult in the middle. At the time, the 6 month retake was in effect. If I were to fail a division, putting it in the middle would shorten the time between tests. I committed to studying the exams in 4-6 week blocks depending on comfort level with material and life events. Every weeknight I had 1-2 hr time slots and weekends would be 4 hr time slots. I would take 2 practice tests in that block for each exam on a Saturday just like when I would take the exam for real. The practice tests were the most helpful with examples of test question wording and explanation of answers. I also had flash cards loaded on my phone for down time when flying for work.

How did you stay motivated?
Passing the exams was helpful in staying motivated. I also reinforced that motivation by celebrating each victory with ice cream after learning about a passing score.
Why was earning a license important to you?
Getting a license was important to me because without it my goal was not complete. I couldn't do what I was called to do without completing the final hurdle. Long term, a license opens up more possibilities for career direction.
What advice do you have for others going through the process?
Advice for others is first know yourself. Decide for yourself if you are willing to take on the responsibility of becoming an architect. Architects are responsible firstly for the safety of the public. Not everyone needs to be and that's alright, so make an informed decision on your own. Secondly, if you are willing then get to work. Just get it done. Start the ball rolling and build momentum. New grads should also consider working at small firms early on if wanting to get more knowledgeable about the business of architecture.
How did your firm support your journey?
Both firms I worked for during this journey were very supportive. Both provided some study materials. The firm I completed my last exam and experience at, has a bonus program that covers all exams that are passed. It was very nice since the cost is very significant for new graduates.
What do you think is the biggest challenge that the profession currently faces?
The biggest challenge facing the profession today is relevance. To the vast majority of the population that we typically don't work with, architects are mystical. They don't know what we do. To those we work with, architects are seen as commodities or unrealistic artists. An architect gets a job with a low fee and bending to the will of the Owner or by building a project that wins architecture awards but doesn't serve the client well. Neither of which propel the profession forward.