Licensure
AIA Kansas City is committed to advising and assisting aspiring architects navigate the path to licensure. If you are just starting your journey, please see the helpful links below. Don't hesitate to contact your local Architect Licensing Advisor, Amy Tonyes, with any questions. Here are some helpful links to get you started.
The Basics
Establishing Your NCARB Record
Start the AXP
Start ARE 5.0
Get Licensed

Architect Registration Exam (ARE)
AIA Kansas City provides support for Associates who are preparing to, or have already, embarked on the journey to licensure. Hard copies of study materials are available for Associate members to check-out for two weeks at a time. The chapter has prep material from Brightwood and PPI and a wealth of additional resource materials available. In addition, study sessions for all six divisions of the ARE are held throughout the year and are led by recently licensed members and local engineering experts. These study sessions are open to AIA Kansas City members.

ARE Resources
Join the ARE 5.0 Community
NCARB ARE 5.0 Video Prep Series
Pass the ARE

ARE Success Teams
This program teams up individuals preparing to start the examination, and helps future architects overcome testing challenges through a supportive, small group setting. Applications for ARE Success Teams go out each December. You must be an AIA
Kansas City member to participate
---
Licensure Matters:
Kirsten Hastings, AIA

Licensure Matters is a monthly series where we feature newly licensed members in an effort to inspire those currently on their journey. If you're newly licensed and want to be a part of the conversation email amy@aiakc.org.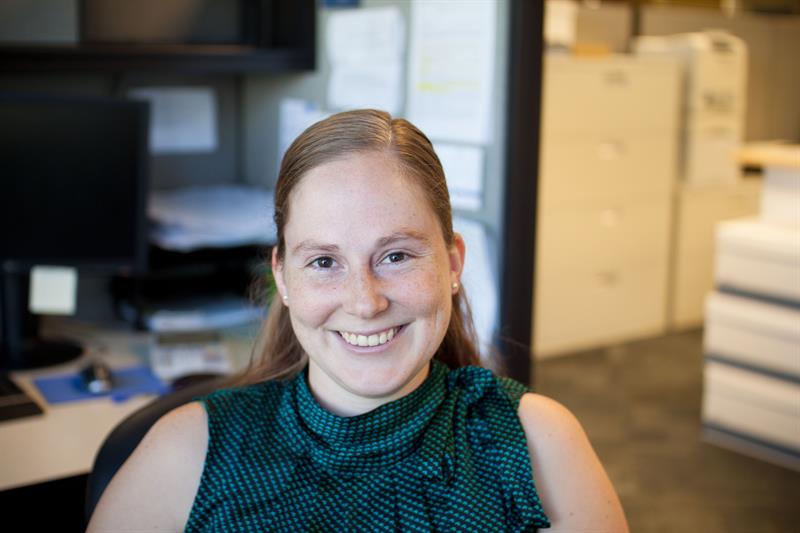 How long did it take for you to complete your experience and all of the divisions of the exam?
All together about 6 years. I did one summer internship at WATG in Singapore during my college career at KU, then when I graduated with the economy tanking I ended up working for an LED company for around 3 years that I was able to get business experience hours in. After that I came to work at BRR and finished the remainder of my hours in about 2 years. I completed my exam under the 4.0 and took all of the 7 divisions in one year with the second year of AIA KC's ARE Success Team, which put me on the wonderful path of having 5 passed in a year, I then completed the remainder of my retakes within the following half year.

What was your study/test taking strategy?
Eat - Breathe - Sleep it ... or in other words Read - Watch - Listen ... getting the material in all three forms was essential for the material to sink in for me. I read most of my study material from Ballast preferring it to Kaplan,I had a set of flash cards for each division, I listened and watched the Black Spectacles videos available on youtube, and listened to several supplemental readings on tape for several divisions.

How did you stay motivated?
My first motivator was the fact that getting licensed was the whole point for me; why go through getting the degree and not finish. It was the final (next) step.

My second motivator was that I knew several people who had slowly let life come between them and finishing - which is increasingly easier to do. I got married in 2016 and now happily have two teenage step children, and just gave birth to my first daughter in January of 2018. Life speeds up; and every event that I chose to study over going and watching my teenagers compete/preform in something was a very difficult choice that I knew was only going to get harder and start to be forced to miss bigger/more important things. When I found out about our newest bundle of joy on the way it was a race between finishing up under the 4.0 clock so that I wouldn't need to study during the first months of her life.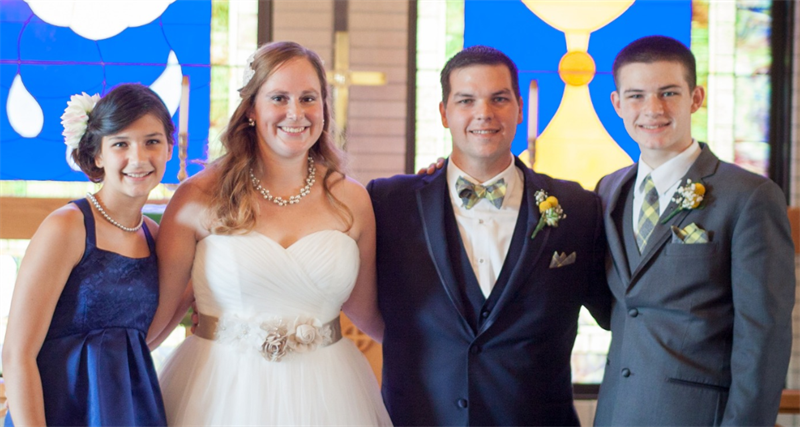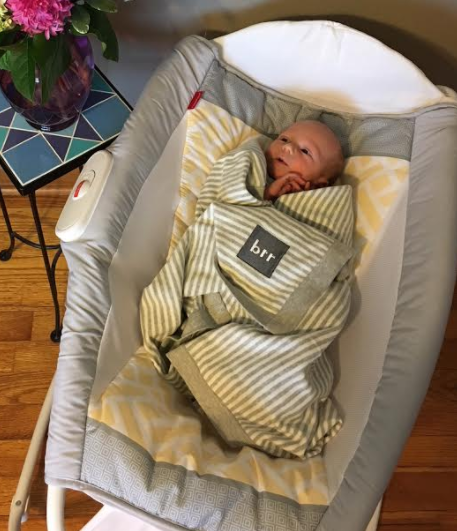 My third motivator was the ARE Success Team; getting on a plan to take the tests in one year was a huge help to keep on track and provided a team of motivators 'struggling' towards the same goal.

Why was earning a license important to you?
As I said above, for me it was the whole point to my degree - to be able to call myself an ARCHITECT, not a designer or intern, but an ARCHITECT. And it feels good.

What advice do you have for others going through the process?
Start. Just start now. There will always be something you would rather do but the sooner you do this the less of those choices you have to make through the years. And if I can get this done while planning a wedding, buying a house, and having a baby... I believe you can too!

How did your firm support your journey?
BRR was and is amazingly supportive in the journey towards licensure. They have purchased the study materials for 4.0 and 5.0, as well as a subscription to black spectacles. BRR also provides the day off to take your exam and compensates each passed division. And finally recognizes the success of licensure with a salary raise.
Could you tell us about a mentor who has been influential to your career? What did he/she teach you?
I have two individuals that I would consider my mentors, one outside of my office and one inside of my office. I believe finding these individuals in your life and nurturing these relationships is essential to your career path; I have lunch once a month with each of them outside of the other times I see them. Having someone who is in your corner and understands your profession (which not many people in your life necessarily can/will be able to do) is a support platform that is essential to continued success in the field. They have both taught me a multitude of things to do with architecture and been great resources during my studying but I believe the thing they have both passed on to me the most is that this is an industry of passion, look around you - most of the people I see love/enjoy what we do, and if you don't have that passion for design or construction or CA or contracts or even specifications then the roller coaster that is the architectural industry is not going to be as enjoyable of a ride - so find what it is that makes you enjoy this career path and just enjoy it.