Equity in Architecture (EIA)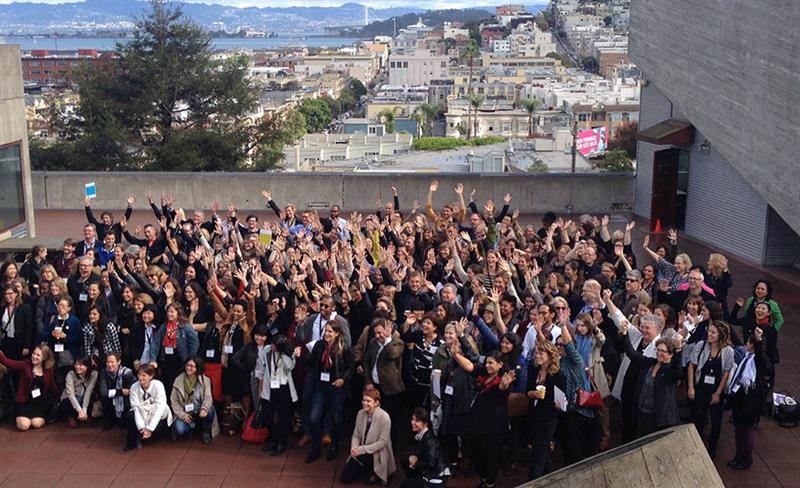 On January 25th at the Center for Architecture & Design, we celebrated the release of the AIA Kansas City Equity in Architecture 2017 Survey Report through a panel discussion on diversity, inclusion, and equitable practice inspired by the report's key findings. As a committee of AIA Kansas City, Equity in Architecture identifies its "A.C.E." goals to Advocate, Connect, and Educate membership to improve industry awareness and success on issues around diversity, inclusion, and equitable practice.
The AIA Kansas City Equity in Architecture 2017 Survey Report is an effort to understand our chapter's perception and goals with regards to diversity, inclusion, and what enables workplace success for all. Our goal in this endeavor is to amplify the successful measures our community is taking toward a more diverse, inclusive and equitable profession as well as to highlight growth opportunities for continued progress toward that outcome. We hope this report inspires conversation in our chapter, in our community, and in our profession.
Meet Your Equity in Architecture Co-Chairs:
Shahad Sadeq, Associate AIA – Drury alumnus and aspiring architect, Shahad is committed to continuing the effort of diversity and inclusion in the profession. In addition to her love for travel and inspired discussions, Shahad is an architectural designer at TreanorHL.
Samantha McCloud, AIA - KC native and K-State alumnus, Samantha is passionate about her community and spreading awareness on humanitarian issues in the profession. She is a past Associate Director of the AIA Kansas City Board with continuous years of active involvement in other AIA Kansas City committees. In addition to her passion for writing and team building, Samantha is a licensed architect at GastingerWalker&.
---
Equity in Architecture Spotlight:
Travois Design

Equity in Architecture "2018 Featured Spotlights" recognizes local architecture firms that incorporate examples of best practices for creating equitable, diverse, and inclusive environments in the workplace and in the community. Equity in Architecture celebrates these firms for elevating the priority of social ethics and social responsibility within and beyond office policies.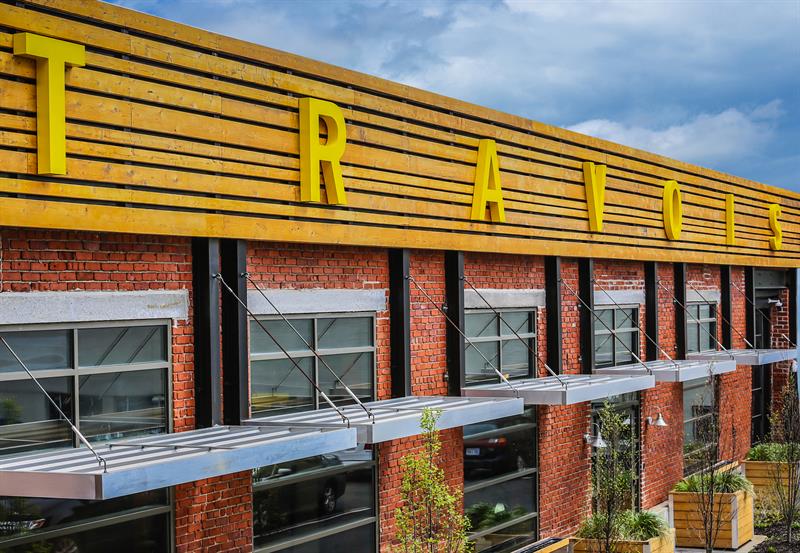 Firm Name: Travois Design
Year Founded: 2009
Firm Size: 8
Location(s): Kansas City (Crossroads)
Project Types: Affordable Housing (single family & multifamily), Community Buildings, Recreation Facilities, and Administration Buildings
What are key company policies that create an equitable environment at your firm?
10 weeks 100% paid parental leave (for mothers & fathers, fostering, adoptions)
Unlimited PTO (with approval from manager) to allow employees to have a flexible work schedule to meet the needs of their families, enjoy time off to recharge, attend doctor visits, spend time with children at school events, etc, beyond the typical rigid 2-3 weeks of time off found elsewhere.
On-site daycare with subsidized fees for children 10 weeks to 12 years old staffed by caretakers who all make a minimum of $15/hour to ensure a livable wage.
Emphasis on continuing education and financial support for maintaining accreditation, NCARB fees, etc.
Corporate membership in organizations that foster equitable workplaces, for example, the Mid-America Gay & Lesbian Chamber of Commerce and others
How has your firm engaged in equity in architecture and in the profession beyond company policy?
We are committed to equity in architecture both for our clients and for our employees. We work hard to create a supportive environment that celebrates diversity. For example, we host a juried art exhibition on First Fridays to inspire our architects and staff by hosting indigenous artists from across the country here in Kansas City for "artist in residence" talks. This emphasis on diversity of thought and voices reinforces our commitment to equity in our community as well. We support our clients by putting their indigenous perspective at the center of our process—listening to their community members, elders and tribal council to help us create spaces that honor their heritage and embrace their future with cultural appropriate design.
How have your design projects addressed diversity & inclusion in the communities you serve?
Our firm serves tribal communities across the country. Our vision is to improve the lives of indigenous peoples by providing the tools and resources to create healthy, affordable and sustainable communities.
A recent project for the Pueblo of Acoma Housing Authority is a great example of the way we address diversity and inclusion in the tribal communities we serve. This blog post touches on the design work we did but more importantly the impact for the community:
https://travois.com/celebrating-achievements-paha-lihtc-homes-1-ribbon-cutting/
How has your company benefitted from improving diversity & inclusion?
Our company is founded on the belief that minority and underserved communities in the United States deserve greater support. Twenty-five years ago our founder listened to tribal leaders tell him that families on Indian reservations were forced to live in their cars or in overcrowded homes with multiple generations in small, substandard homes because there was simply no other option. Our business is focused exclusively on assisting Native American, Alaska Native and Native Hawaiian communities build affordable homes and create jobs. Diversity and inclusion is at the very heart of what we do and informs every decision we make.
To create a pipeline of opportunity for young indigenous men and women, our company has established an annual paid summer internship for students from Haskell Indian Nations University, a tribal university in Lawrence, KS. (This internship is for Travois Inc., and not specific to our architecture department.) Connecting with young people in Indian Country has been great for our company and allows Travois to help mentor a new generation of professionals.