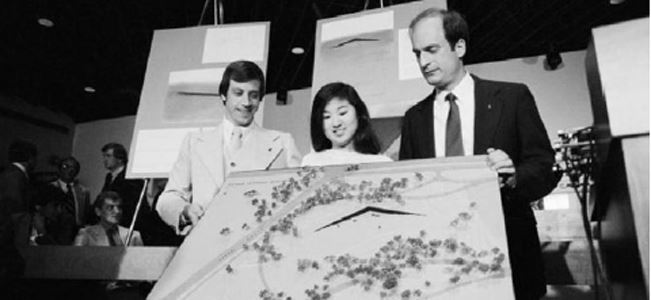 October 13, 2022
Industry Events > Industry Events
At the Intersection of Art and Architecture: An Evening with Maya Lin
7:00 PM
Atkins Auditorium – Nelson Atkins Museum of Art | 4525 Oak Street Kansas City, MO 64111 Map
Maya Lin is one of the rare few who has forged a path that includes both seminal art and architectural works as well as groundbreaking memorials. In this presentation, she discusses her work and how her pursuit of both art and architecture has impacted her design process.

Lin's installations, studio artworks, architecture, and memorials, such as the Vietnam Veterans Memorial, become a part of the land, merging physical and psychological environments, and presenting a new way of seeing the world around us.

Lin's art explores how we experience and relate to landscape, setting up a systematic ordering of the land that is tied to history, memory, time, and language. Her interest in landscape has led to works influenced by topographies and geographic phenomena.
Registration OPENS September 1.