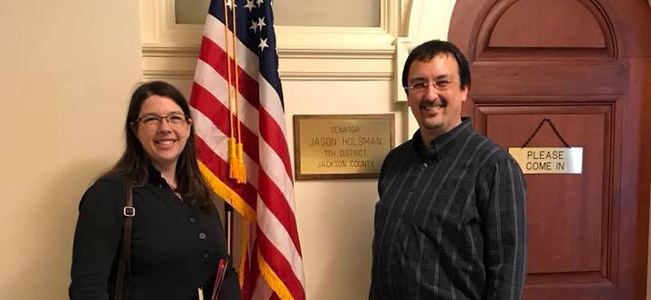 March 27, 2019
Committee Events > Advocacy
AIA Missouri Grassroots Advocacy Day
10:00 AM
Missouri State Capitol | 201 W Capitol Ave Jefferson City, MO 65101 Map
Legislation and best practices are vital to our profession and community growth. AIA Missouri members are needed to speak up for the state's architectural success.
Join us for the 2019 AIA MO Grassroots Advocacy Day on March 27 for an impactful day combining education and public advocacy.
YES: CEUs are available!
NO: no fee to attend!
YES: you must register to help us plan properly!
NO: you will not be admitted to meet at the MO State Emergency Mgmt Agency without photo i.d.
YES: you can contact Pat Amick at AIA Missouri with any questions.