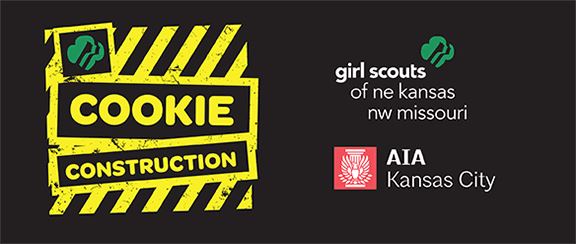 March 04, 2017
AIA Chapter Events > Special Events
Cookie Construction Build Day!
10:00 AM
Crown Center | 2405 Grand Blvd Kansas City, MO 64108 Map
The 3rd Annual Cookie Construction program is in full swing! The seven teams are having their final meetings and preparing for Build Day on March 4 at Crown Center when all their planning comes to fruition, each team transforming 1,000 Girl Scout Cookie boxes into intricate, elaborate and structurally sound constructions!
This year's theme is We are Girl Scouts. We are Innovators. Each team spent their first meeting in September talking about what innovation means to them as young women and as Girl Scouts.
Come check out all of the structures on March 4th at Crown Center! The seven structures will be on display at Crown Center from March 4 – 24 and we need YOU to visit and cast your ballot for People's Choice Award!
The 2017 Cookie Construction Program is a partnership with AIA Kansas City and made possible with the support of McCownGordon Construction, Centric Projects, Mark One Electric Co. and SFS Architecture.